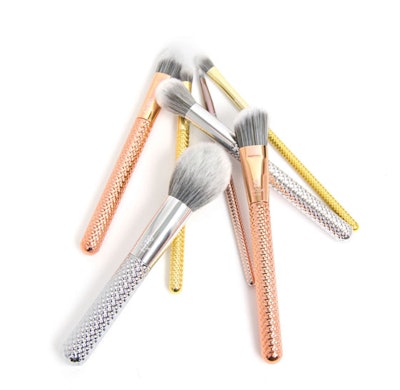 Attention, makeup mavens: MODA has launched several gorgeous new makeup brush collections that you'll want to get your hands on and add to your kit! From metallics to unicorns and mermaids, the brand's latest launches are inspired by mythical fantasies that will make the perfect statement pieces on your vanity. Each kit comes in an array of different brushes, ranging from complexion and blush brushes to foundation and eye liner brushes.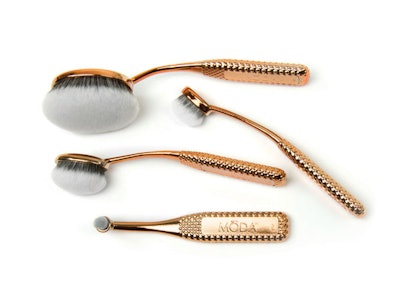 Among our favorites are the MODA Metallics Face Perfecting Kit (foundation, blush, contour & conceal); MODA Mythical Star Traveler Kit (pointed blush, complexion, domed shadow, crease & angle eyeliner); as well as the MODA Mythical Splash Travel Kit, which comes with a holographic flip-kit case. 
The brushes are excellent for both wet and dry product, are made from professional quality fibers and waterproof, textured metallic handles. The sturdy aluminum ferrule secures bristles, and each set comes with a unique case or bag to maintain and protect brushes.
To purchase and see the brand's other offerings, visit the official site here.