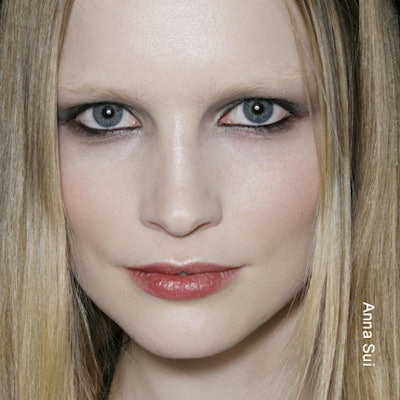 Give her blooming good looks with a faux flush and flawless skin.
Click to view recommended products »
Help her sunny disposition shine through overcast skin with the glowing combo of a sophisticated flush and a flawless visage. "Rosy cheeks are always a quick pick-me-up," asserts Leslie G. Christin, president and founder of CARA Cosmetics. Prior to using powder blush, Rudy Miles, Aveda global makeup director, advises "lightly dust the cheek area with a little loose translucent powder," which helps keep the application blotch-free. Crème blush should be applied immediately after foundation for a seamless glow. Also, fall's cheeky trend requires blush-brush genius: Christin points out that a smaller brush works best and to "grip the handle halfway toward the end for a softer stroke and increased control." —Karie L. Frost
Top Glow-Getters:
Beauty ADDICTS Mineral SheerTINT SPF 20 in Cameo Glow
Tip: Try a tinted moisturizer for a sheerer finish.
Your Name Professional Brands Mineral Gemstone Finishing Powder
Tip: Dust her with a feather-light corrector to even skin tone and create a luminescent glow.
Sormé Long Lasting Blush in Simplicity
Youngblood Mineral Cosmetics Crushed Mineral Blush in Dusty Pink
Mineralogie Mineral Blush in Breathless
Repêchage Translucent Mineral Rich Loose Powder
Tip: Before applying blush, sweep translucent powder onto the entire face to help color go on seamlessly.
Grafton Cosmetics Colour Cheeks Organic Cheek and Lip Veil in Swept Away
Mirabella Semi-Precious Marble Baked Blush
(Photo: Andreea Angelescu)