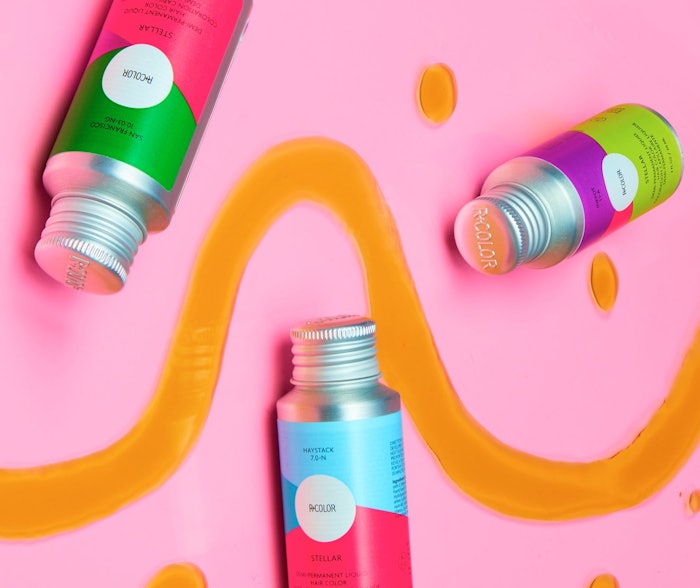 Courtesy of R+Co
Meet R+COLOR, a modern hair color line rooted in the salon, editorial, and fashion worlds.
Influenced by a best-in-class collective of colorists and designed for the most uncompromising salons, this state-of-the-art range focuses on high performance, stylist wellness and environmental sustainability. At R+COLOR, colorists — not chemists — led by Richy Kandasamy, VP of Color Development, created superior editorial shades boasting innovative technologies with unrivaled color longevity and formulations that are healthier and better for stylists and clients alike.    
A true collaboration, R+COLOR draws upon the expertise and perspective of the R+COLOR Collective, comprised of the industry's top colorists whose influence extends beyond the salon chair — as celebrity and editorial colorists, content creators, educators, salon owners and trend setters – including Richy Kandasamy, Renée Valerie, Gina Khan, Jay Wesley Olson, Cameron Kepford, Shelley Gregory, Marwa Bashir andJenna Perry. 
R+COLOR is a 100% vegan, cruelty-free and Leaping Bunny certified, fragrance-free as well as free of gluten, PPD, resorcinol, formaldehyde, parabens, and silicones to reflect the needs and mindsets of the contemporary colorist and consumer community.  
The R+COLOR product mix includes permanent, liquid and crème demi-permanent and semi-permanent shades in unique tonal families built for customizable results. Lightener is offered in clay, powder, ammonia-free powder, and crème formulas. Five SKUs of liqui-crème developer join the range to round out the color category. Ancillary products like pre-and post-color treatments, stain barrier crème and biodegradable stain remover wipe bring the total SKUs to 152. 
Hair Color: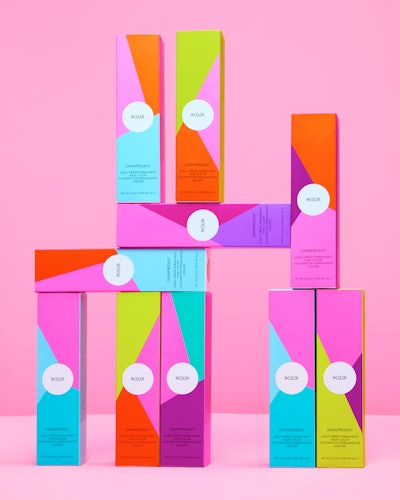 Omnipresent (60 Shades) – Liqui-crème permanent hair color contains finely ground dyes with superior pigments offering deeper penetration, and consistent results, leaving the hair with an intense healthy shine.
Stellar (41 Shades) – Demi-permanent, high-performing, ammonia-free liquid color is quick to apply, ensuring coverage from scalp to ends with intense dye to cover gray, while imparting shine.
Star Sign (21 Shades) – Demi-permanent ammonia-free crème provides beautiful opaque gray coverage, intense depth, dimension and tone for luxurious color that lasts.
Half Truth (17 Shades) – This semi-permanent ammonia-free range is a vibrant suite of artistic shades for the modern colorist on the cutting edge of editorial and fashion. 
Lighteners: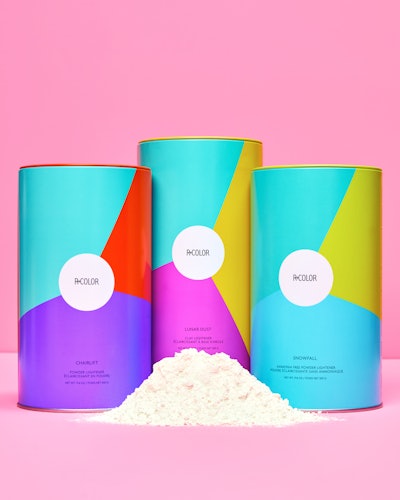 ELECTRONICA Crème Lightener – A must-have, moisture-rich, luxurious formula that can be used for various applications. This fragrance-free conditioning lightener boasts superior spreadability and is perfect for all-over lightening.
CHAIRLIFT Powder Lightener – Ultra-fast lifting powder lightener is blended into ultra-fine particles to ensure even lift from scalp to ends. Ideal for on-the-scalp applications as well as highlighting with foil or meches.
SNOWFALL Ammonia Free Powder Lightener –This powder lightener is blended into ultra-fine particles to ensure even lift from scalp to ends. Ideal for on-the-scalp applications as well as highlighting with foil or meches. 
LUNAR Dust Clay Lightener –This modern white clay lightener is ideal for free-hand, balayage or open-air techniques. Its unique clay base dries externally to inhibit overlap, while its inner moisture-rich core lightens. Coconut Oil infused formula imparts unparalleled softness and shine. 
R+COLOR is now available at select salons nationwide.