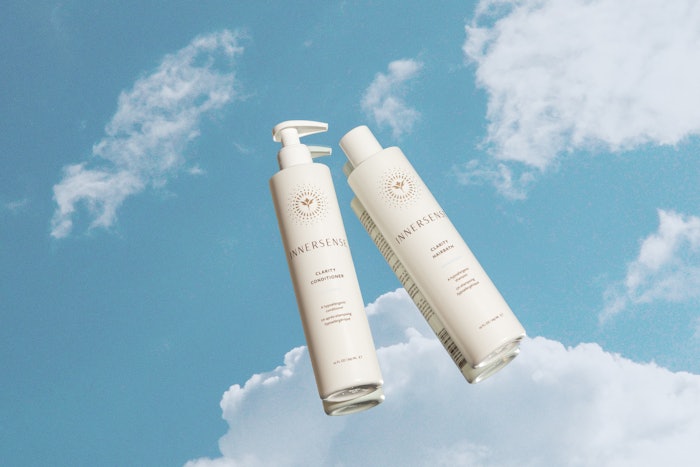 Courtesy of Innersense Organic Beauty
Innersense Organic Beauty has expanded its hair care line with hypoallergenic Clarity Hairbath and Conditioner.
Clarity shampoo and conditioner were developed for those who experience allergies, scalp or skin sensitivities.
Clarity Hairbath is a fragrance-free shampoo that gently cleanses hair and calms the scalp. It is formulated with comfrey leaf, Japanese swertia and chufa milk to soothe the skin and promote hair elasticity and overall hair health.
Clarity Conditioner is a fragrance-free conditioner that provides lightweight hydration and moisture for the hair. It is formulated with colloidal oatmeal, manuka honey and apricot kernel oil to ease irritation and leave hair softer and shinier.
Key Benefits of the Clarity Hairbath and Conditioner:
Formulated for overall hair and scalp health.
Can be used on all hair types and textures, especially those with sensitivities to essential oils, soy and nuts.
Gluten-free and cruelty-free.
"We are always working to develop products that are accessible for all hair types and listening to what our customers need," says Greg Starkman, CEO and founder of Innersense Organic Beauty. "There is a large consumer base who have sensitive skin and are looking for luxurious, but highly efficacious hair formulas. We're happy to see the Clarity Collection on shelves after two and a half years in development."