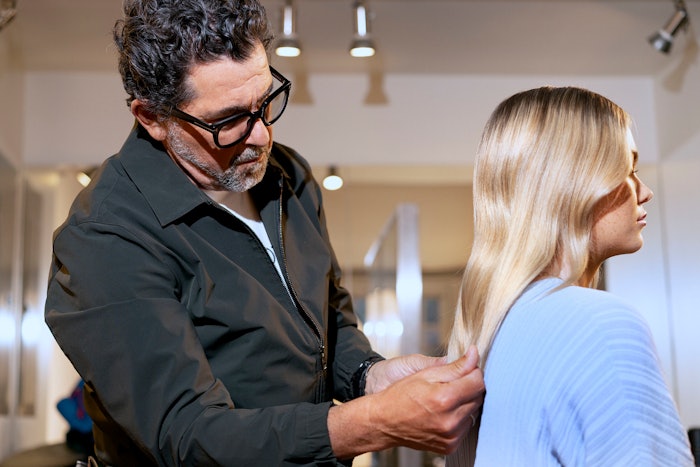 Courtesy of Back of Bottle
Back of Bottle
 (BOB) is a new line of clean, luxury, sustainable hair care products founded by industry veteran 
Ray Civello
.
The line has 26 innovative, green-powered, high-performance products ranging from hair care treatments to stylers all with vegan formulations, nature-based aromas and nourishing ingredients like pequi oil, bayberrry fruit, pracaxi oil, red clover flower, Amazonian white clay, jojoba, moringa seed and avocado. 
BOB products are designed to fuel clients' self-expression and aid stylists in personalized customization.
"The concept of one's hair identity is truly fascinating to me. We have a commitment in honoring individuality and self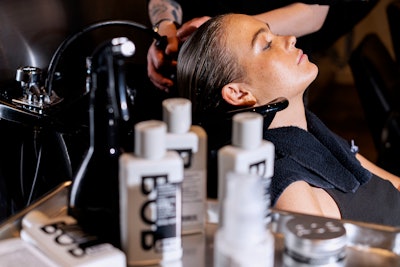 expression and above all else, we believe that everyone— regardless of hair type and texture—should be free to use products that promote and showcase their authentic hair identities. BOB products are approachable and accessible to everyone, and we embody this by representing and celebrating all people and their hair identities in our campaigns," says Civello.
The 26 products includes seven shampoos/conditioners, eight stylers and four haircare/treatment products:
Shampoos and Conditioners 
ID Daily 
HI-HYDRATE Hydrating 
True Hue Color Protect 
RESTORE & AFTER Repair
REFINE INTERVENTION Smoothing
VIOLETS ARE TRUE Purple
FREE REIN Curl
Styling Products 
LIFTED root volumizer
SHORE THING texturizer 
COPY/PASTE styling clay 
FREE REIN curl cream 
HOLD ON hair spray
GRIP & GRACE texture finishing spray
PLENTI-FUL styling spray 
SHINING ARMOR heat protectant primer
Treatment/Leave-Ins
OVERTIME DRY SHAMPOO 
HI-HYDRATING MOISTURIZING OIL 
HI-HYDRATING HAIR MASK 
STAY & PLAY LEAVE IN CONDITIONER