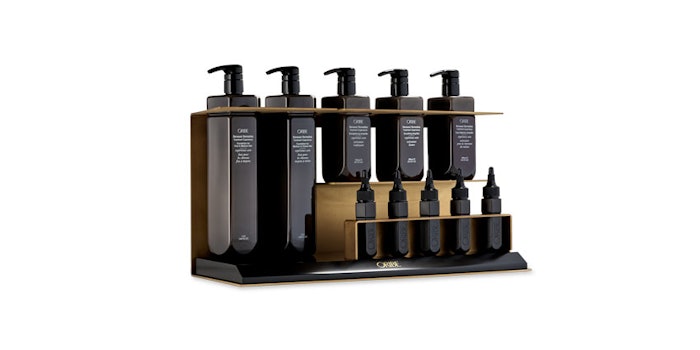 Renewal Remedies Treatment Experience from Oribe Hair Care is a salon-exclusive service that is customized to address individual hair needs.
According to Oribe, the service addresses a variety of hair concerns, including smoothness, strength and color retention. The custom-blended treatments are meant to improve texture and provide hydration for all hair types. In addition, Renewal Remedies fortifies the inner structure of hair while restoring the damaged outer layer by creating a shield that locks in essential moisture and smooths the cuticle.
The holistic health of the hair is visibly restored after one treatment, Oribe stated.
How it Works
The service comprises two components: Foundations and Amplifiers. The components are combined by a salon stylist based on individual hair needs. The mixture is then applied to the client's hair after shampooing and left on for five minutes.
Step One: The Foundations. Acting as the base of Renewal Remedies treatments, the two product versions are available in Fine to Medium Hair and Medium to Coarse Hair.
Step Two: The Amplifiers. This component is added to the Foundations based on hair needs, including smoothness, strength and color retention.