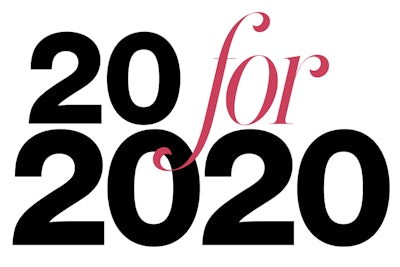 Beauty Launchpad editors share their top 20 new product innovations that you'll want to keep on your radar for the year ahead.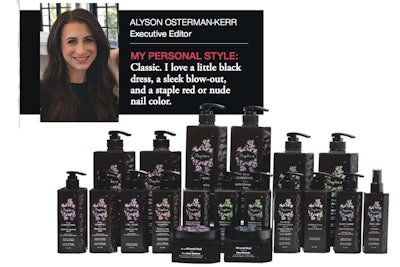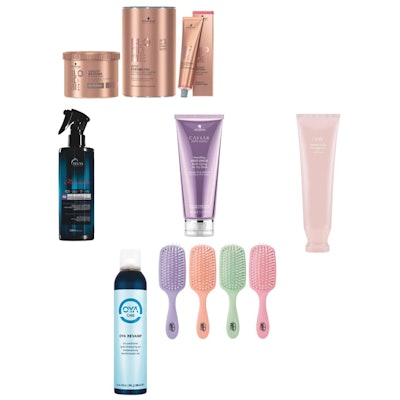 Saphira Repackaging: The Dead Sea-based beauty brand has updated its packaging for a design that's sleek and elegant (definitely adding a bit of sophistication to my shower). And for salon owners who want to display the product line on their shelves, the redux also streamlines each product into one of five intuitive categories: Healing, Hydrate, Volume, Curly and Design.
Schwarzkopf Professional BLONDME with BOND Enforcing Technology: I was fortunate to witness the power of the newly reformulated BLONDME for our recent October shoot with Linh Phan and Maggie Hancock, and can attest to the results! The line now incorporates BOND Enforcing Technology to ensure hair is protected during blonding services, so that blondes appear beautiful sans damage.
Truss Professional Miracle Deep Reconstruction Fluid: After seeing this professional treatment in action, I'm a believer! At the shampoo bowl, spray it onto wet hair along the lengths and down to the tips. Keep hair in a processing cap for 10 to 15 minutes. Then, remove the cap and apply the brand's Intensive Nutrition conditioner for five more minutes before rinsing. The fluid's innovative blend works effectively to repair damage caused by chemical, mechanical and thermal processes.
Alterna CAVIAR Anti-Aging Smoothing Anti- Frizz Multi-Styling Air-Dry Balm: Since I'm prone to frizz, a solid smoothing product is always a go- to! This one leaves my hair more manageable, soft and shiny thanks to luxe caviar extract sourced from the South of France. Ooh la la!
OYA Awake Dry Conditioner: I have naturally curly hair that craves moisture; however, I like to extend my blow-outs for as long as possible. Enter this dry conditioner, which instantly moisturizes as it smoothes and boosts shine.
WetBrush Go Shine Brush: WetBrush has long been a staple of mine, and now the tried-and-true Shine segment comes in four different oil-infused varieties built into the cushion: moisturizing watermelon oil, purifying tea tree oil, nourishing CBD oil, and softening and smoothing coconut oil.
Oribe Serene Scalp Exfoliating Scrub: This product is like a spa day for my hair! I use it once a week prior to shampooing, massaging it onto my scalp to unclog my pores—which it does via soft polymer beads along with a blend of alpha hydroxy acids— and promote healthy hair growth.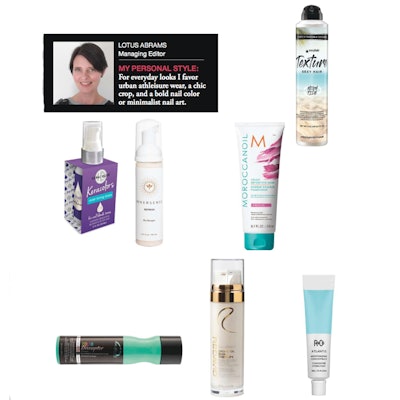 Texture Sexy Hair High Tide Texturizing Finishing Hairspray: I like to mix up my short hairstyle sometimes, and this finishing spray delivers just the right amount of touchable texture, hold and volume to achieve that lived-in look I'm going for.
Keracolor Keracolors Violet Toning Drops: My blonde colleagues swear by this product that can be added to any shampoo, conditioner or cream-based styler to transform it into a toner. It enhances color and neutralizes unwanted tones while adding a boost of pigment and shine—all while strengthening and moisturizing strands with keratin and coconut and castor oils.
Innersense Organic Beauty Refresh Dry Shampoo: Dry Shampoo is an indispensable tool in my fight against color fade, so I was excited to try this innovative cream-to-powder formula made with clean ingredients like tapioca, witch hazel and certified organic honey. What's more, the brand recently announced a partnership with Plastic Pollution Solutions to develop eco- friendly packaging—a win for the environment, too.
Moroccanoil Color Depositing Mask: This temporary color mask, available in seven shades, feeds my color maintenance needs while infusing strands with exclusive ArganID technology. Use it to enhance tones, refresh existing color or experiment with fashion shades.
Redavid Orchid Oil Dual Therapy Ultra Nourishing Repair: Curly girls swear by this award-winning curative treatment, and I can see why. The cream-gel formula boasts two powerful complexes—plus nutrient-rich ingredients like coconut oil, aloe vera and rosemary—to repair damaged strands while enhancing shine and moisture.
Malibu C Color Disruptor: I'm certain this breakthrough new formula—designed to "disrupt" where the color molecule is setting to make the removal process easier, whether it's a direct dye or oxidative color—will be a game changer for color correction services.
R+Co ATLANTIS Moisturizing Concentrate: I never turn down a deep-conditioning treatment when offered at the shampoo bowl, and this brown algae-infused elixir that smoothes and increases moisture levels by 2.5 times after just one application may be my new obsession!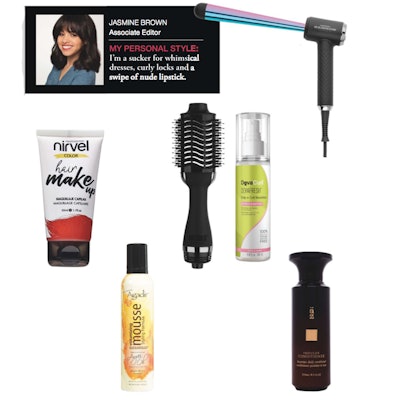 Gamma+ Rainbow Korner XL: A curling wand with a rainbow finish? Count me in! This thermal styler is crafted with a reverse-tapered barrel to help achieve volume at the roots and soft waves at the ends.
Hot Tools Black Gold One-Step Blowout: After seeing this premiere at Cosmoprof, I couldn't wait to give myself an easy-to-achieve, beautiful blow-out. Crafted with a nanotitanium surface, patented Refresh3 Max Activated Charcoal and oval design, this tool has become an indispensable asset in my daily routine.
DevaCurl DevaFresh Scalp & Curl Revitalizer: Since hitting the snooze button in the morning is inevitable for me, reaching for this curl refresher is a must to achieve bouncy, frizz-free hair in a jiff. Plus, it's infused with prickly pear to help soothe my scalp.
Nirvel Professional Hair Make Up in #Red: I'm not very adventurous when it comes to switching up my hair, so that's why I love a good temporary color when I want to play with my hue. This wash-out pigment will give your more reluctant clients the confidence to rock color (sans the commitment).
Agadir Volumizing Mousse: Made with 100 percent pure argan oil, this lightweight mousse boosts volume and moisture without adding buildup—not to mention that the brand's beautiful new packaging makes it an attractive addition to my bathroom counter.
ÄZ Haircare Indulge Conditioner: Since I often apply heat to my hair, I gravitate toward products that provide thermal protection—like this restorative conditioner. With a blend of silicones and amino fluids, this formula works to boost moisture in the cuticle, combat breakage and add shine.
[Images: Courtesy of Armando Sanchez, Jason Bennett; manufacturers]
This story first appeared in the December issue of Beauty Launchpad. To receive the magazine, click here to subscribe.