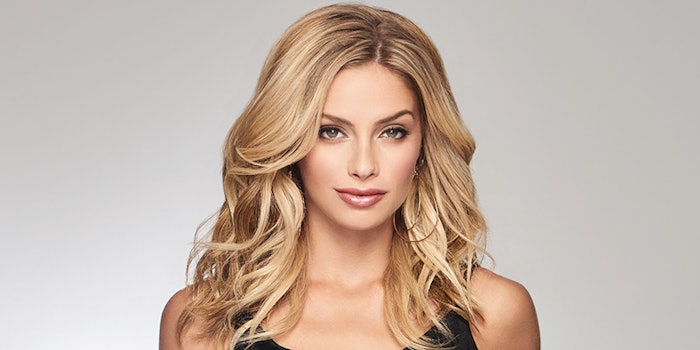 It's a cold-hard truth: As hair ages, it loses it vitality and begins to thin. And even though this is very noticeable for your client, it may be an emotionally painful subject. Fortunately, now more than ever, the stigma surrounding hair loss is being demystified, with more people openly discussing their personal battles with the effects of aging on their hair. "Hair loss has always been one of those awkward topics that women were uncomfortable to talk about, but that's changing," says Michael Ferrara, chief marketing officer for HairUWear. "Women of all ages—including celebrities—are speaking out, resulting in an increased demand with new clients seeking hair loss services."
Hair extensions and pieces are more than simple adornments to make your client's mane mermaid-ian in length or over-the-top in volume—they offer true solutions for those who are combating hair loss. "I've spent more than half my life learning everything I can about hair loss, and one thing is certain: Clients desperately want their hairdresser to be able to provide solutions for them," says Christina Jones, education and product development manager for HairUWear. "They already feel comfortable with their stylist; they don't want to get sent elsewhere for help." Here, we present extensions and pieces that aim to boost the appearance of aging hair.
Microbonding from Babe Hair Extensions is an extension system that allows for installation above the parietal ridge and can be customized to the client's needs. Born out of the need to address thinning, balding and installations on short hair, Microbonding (also known as fusion) offers an inconspicuous solution. 
Transformations Top Pieces by Raquel Welch offer a variety of hand-tied base and lace-front options to suit myriad hair needs. Further, clients can choose from 100-percent human hair or patented Tru2Life strands, which are heat-styleable synthetic fibers that can be curled or straightened and won't react to humidity. Additional options include pieces with a monofilament top, part or crown that lends the natural appearance of hair growing directly from the scalp. 
Continue reading Beauty Launchpad's October digital magazine for the must-have skin care, hair care, tools and nail polishes of the month.