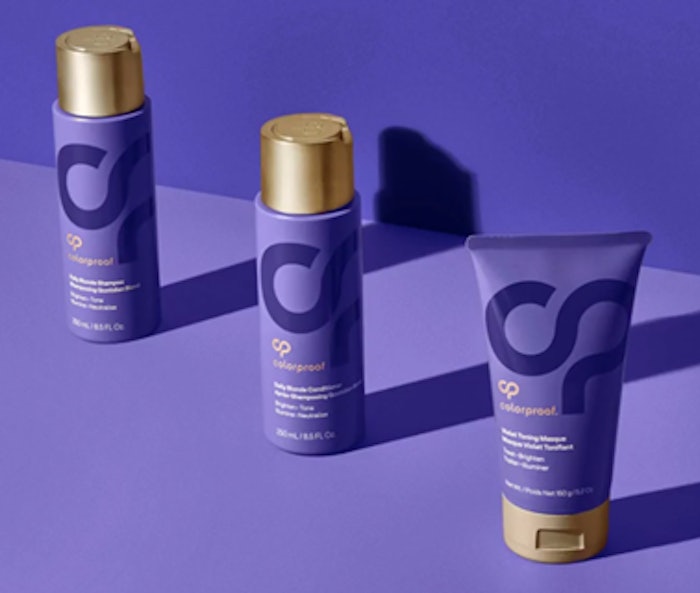 Courtesy of Colorproof
Colorproof has launched its all-new Toning Collection for a lighter, brighter and zero-brass blonde.
When going blonde, bleach is usually used to lift natural hair color, which may leave hair damaged and with yellow or brassy undertones. 
Colorproof developed formulas gentle enough to use every day to brighten, tone and illuminate.
The toning collection was designed to keep color-treated hair healthy, fresh and protected.
The Colorproof Toning Collection includes:
Daily Blonde Shampoo: Gently cleanse while toning and brightening blonde and silver hair. Sulfate-free, daily purple shampoo cancels brassiness and yellow tones, leaving hair revitalized and color fresh and protected.
Daily Blonde Conditioner: Daily purple conditioner helps neutralize brassy tones while brightening and softening hair. Detangles, nourishes, strengthens and protects hair from environmental factors and fading for vibrant, brilliant blonde.
Weekly Blonde Masque: Fortify, tone and protect with this ultra-pigmented, purple treatment masque that helps to correct and neutralize brassy tones while treating damage caused by bleaching and coloring. Enriches hair and smooths the cuticle for shiny, color-protected, radiant hair.