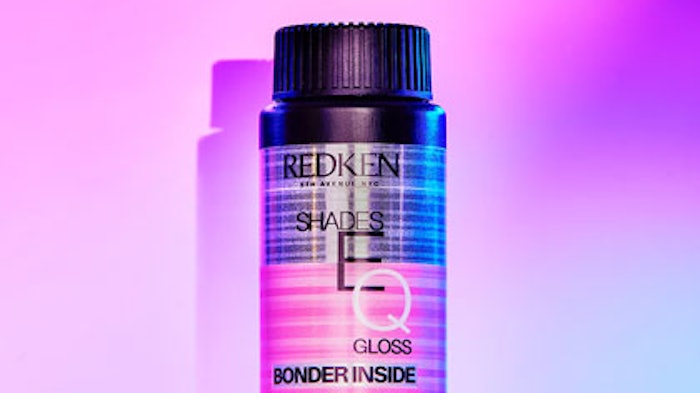 This Shades EQ Bonder Inside provides colorists with Shades EQ color results and added strength, to fortify sensitized strands in just one step.
With Shades EQ Bonder Inside, stylists can unleash their creativity and push the limits of blonding, while getting the desired results with the necessary strengthening.
Bonder Inside will launch May 14, 2021, and will be available in Redken's most popular high-level toning shades: 010N Delicate Natural, 010VV Lavender Ice, 000 Crystal Clear and 010NA Marble.
How to Use Redken Shades EQ Bonder Inside:
Mix in a 1:1 ratio with Shades EQ Processing Solution or Shades EQ Processing Solution for Precision Application
Shades EQ Bonder Inside may be applied with a bowl and brush or bottle and may be diluted with Shades EQ Bonder Inside 000 Crystal Clear to customize any shade
Process at room temperature for 20 minutes on dry hair