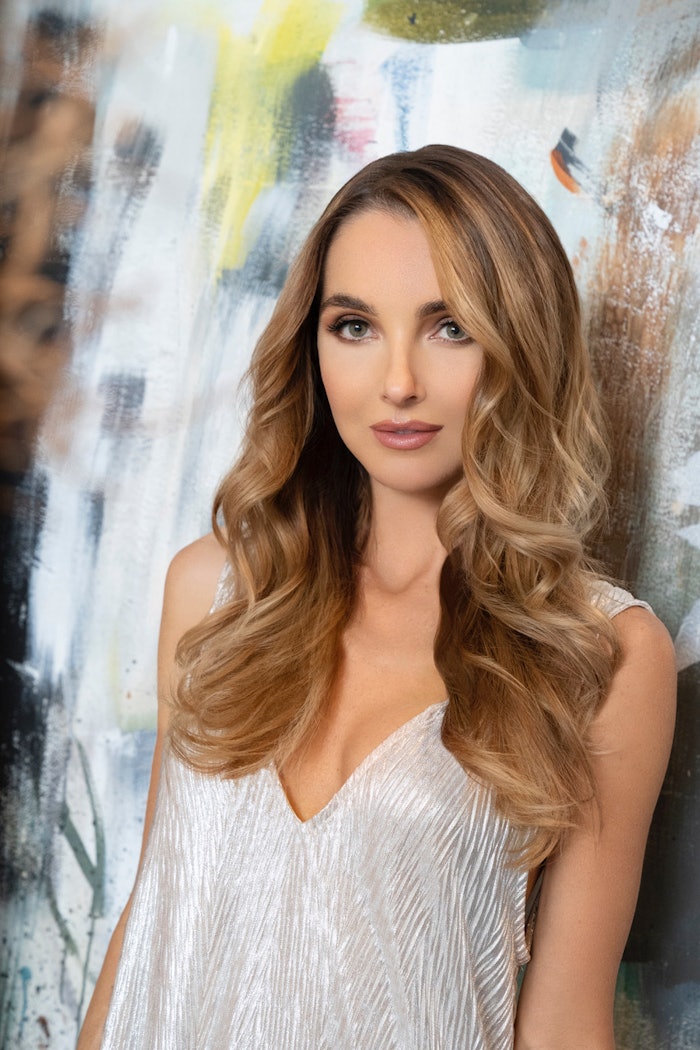 Just when you thought things couldn't get better, PRAVANA goes ahead and ups the ante. The all-new Balayage Palette features temperature-controlled ink technology that gently accelerates lightening power. So what exactly does that mean? To put it simply, when you're hand-painting the hair, using the Balayage Palette will mimic natural body warmth to improve the lightening process. "This palette is my best kept secret, blending tech with open-air painting for an ideal lift and more beautiful end result," says Presley Poe, head colorist of the Pravana Collective. "We have taken the waiting game out of processing with a new warming element that bridges the gap between body heat and the surrounding air to give even and controlled lift."
RELATED: Pravana's Neal Malek Shares Braiding Tips 
The Pravana Balayage Palette contains self-regulating Temperature Controlled Ink Technology that warms up within seconds to gently accelerate lightening power, helping to ensure all sections are processed evenly. The warmth on the palette allows stylists to better control the processing temperature. The device is sleek and features an ergonomic handle, plus a detachable reservoir for right- or left-handed colorists and can be used with any Pravana Pure Light lightener. You can get yours at your local Salon Centric or Cosmoprof store, or visit pravana.com for more.