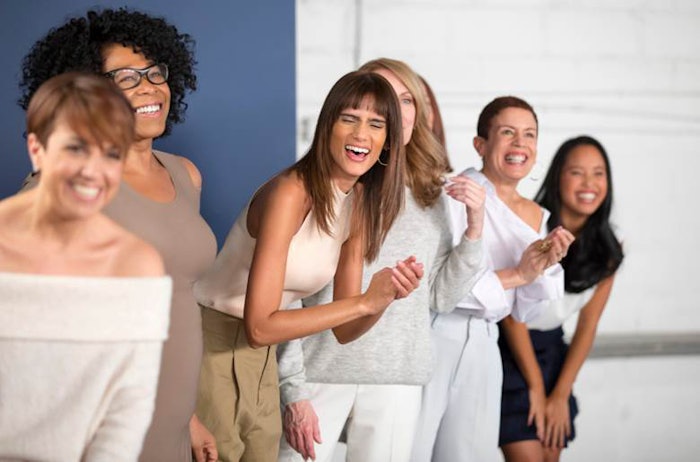 Today Clairol released their Color of Confidence campaign, which serves as the next step to their Nice'n Easy relaunch and "color fearlessly" tagline. 
Clairol has always been known as a tried and true at-home hair color, but now they're looking to connect with their customers on a new level with messages of confidence and empowerment that everyone can relate to. This comes on the heels of the relaunch of their iconic Nice'n Easy – the age-old product was completely revamped with innovation and technology never before seen in the at-home color space. Clairol partnered with 100 women across all backgrounds, ages and ethnicities to gauge their overall feelings of self-confidence. Some of their responses included "I haven't felt confident in years," "I feel invisible," or "as I get older I feel unwanted."
The goal is to smash the age-old views of one-dimensional beauty, and show that every woman can feel incredible – sometimes the smallest change can make a massive impact! To demonstrate this, they had the 100 woman do something SO simple – color their hair with Clairol Nice'n Easy – then they documented the results, which were astounding!
85% of women felt more confident after coloring, and 97% said they checked themselves out more. 81% said they felt beautiful, and 70% said they felt "ready for anything."
The results extended into their professional lives, as well! 77% said they felt they could be more confident at work and 65% said they'd speak confidently in a meeting. One woman was even motivated to ask for a raise – and she got it!
[Image and video courtesy of Clairol]