Balayage, the art of free-hand highlighting, is quickly becoming one of the most in-demand services in salons today. As the trend grows in popularity, stylist find that different tools are required in order to achieve the best balayage for their clients. Just in time, PRAVANA, has announced its new, game-changing lightener, Pure Light Balayage Lightener, specifically designed for the art of balayage.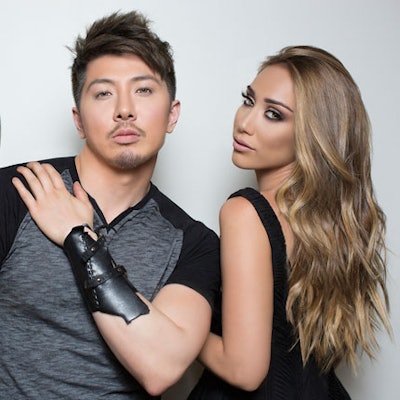 To coincide with the upcoming release, PRAVANA partnered with hair guru and Balayage expert Guy Tang to develop the Pure Enlightenment Balayage Kit, featuring Pure Light Balayage Lightener as the key component. The kit has everything stylists need for Balayage techniques including the new lightener, three new Pure Light Activators, brushes, a palette and exclusive education and techniques from Tang himself to offer customized, beautiful blonde, sun-kissed tresses to clients.
 
To create this effortless-looking, sun-kissed hair, PRAVANA's Pure Light Balayage Lightener differs from the rest as it contains a proprietary blend of Rice Flour and Kaolin Clay to form an outer shell that hardens, encapsulating the hair and lightener inside and keeping it moist, allowing for extended open-air processing. The smooth, whipped consistency allows hair artists to be precise with application with no bleeding, swelling or movement. The three Pure Light Activators are formulated with Aloe Vera and special blonding catalysts that when used with the Pure Light Balayage Lightener, reveals the most effective Balayage consistency while preserving the integrity of the hair.
 
"I am thrilled to collaborate with PRAVANA on the Pure Enlightenment system to offer stylists the most innovative lightener and activators designed for Balayage," says Tang. "Together, PRAVANA and I made sure that the lightener had all of the best qualities a stylist needs for hair painting. The Pure Enlightenment system includes my favorite brushes, toners and an innovative palette to complement the incredible new lightener and activators. To my fellow stylists: your clients will leave with gorgeous, sun-kissed hair that looks vibrant and healthy!"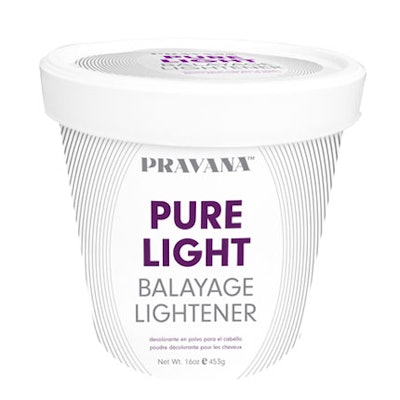 The 10-piece Pure Enlightenment Balayage Kit comes with:
Pure Light Balayage Lightener (16oz)
Pure Light Activators (10.2oz) in Low, Medium and High for 1 to 5 levels of lift
Pure Light Balayage Palette: a unique ergonomic board with a built-in reservoir to hold the Pure Light Lightener
PRAVANA + Guy Tang Balayage Brushes in Small, Medium and Large constructed with the cult-favorite Framar Accusoft bristles
Meche sheets: re-usable color barriers that allow the lightener to stay moist longer and to create a barrier between color applications, if desired
DVD featuring exclusive Balayage education and techniques created by Guy Tang
 
PRAVANA will simultaneously be launching another color innovation that pairs perfectly with Balayage services - ChromaSilk Express Tones (sold separately). These gentle, ammonia-free toners create beautiful blondes and leave hair healthier and shinier in under 5 minutes. Stylists can use the ChromaSilk Express Tones to offer customized color for their clients following any Balayage, highlighting or blonding services. Available in eight intermixable, high-shine shades: Copper, Gold, Natural, Beige, Ash, Pearl, Violet and Clear to deliver lustrous, long-lasting tone.
 
HOW TO USE: Mix Pure Light Balayage Lightener with Pure Light Activator of your choice, using these ratios- 1:2 (PRAVANA recommended), 1:1 1/2 (thicker) or 1:2 1/2 (thinner). Apply to dry hair. Process until desired lightness is achieved. For added color possibilities, tone with the ChromaSilk Express Tones.
 
AVAILABLE: Pure Enlightenment Balayage Kit and ChromaSilk Express Tones will be available at select salons and professional beauty stores locations nationwide in September 2015. For locations, please visit http://www.pravana.com/salon-locator.
[Images courtesy of PRAVANA]