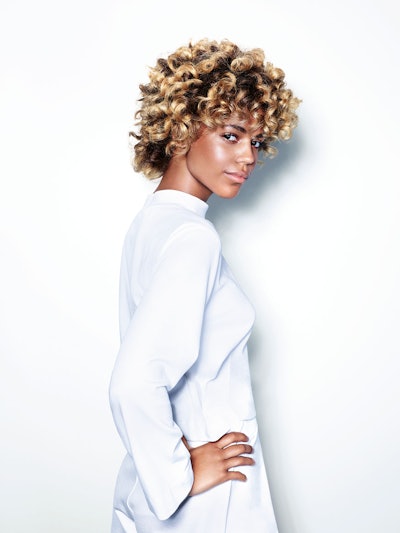 Blondes will be having more fun than ever thanks to Schwarzkopf Professional's new BLONDME built-in bonding technology. This technology actively transforms damaged, broken and washed out hair by helping to reconnect and rebuild the bonds within the hair's inner structure. Lesley Jennison, Schwarzkopf Professional's Global Color Ambassador, explains that in-salon bonding services are quickly "evolving from simple trend to a must-have in all hair salons."
Schwarzkopf Professional is merging their bonding technology with the BLONDME color and care range creating the next generation of products for hairdressers with the Integrated Bonding Technology built in. Instead of products used specifically for bonding services that require an extra step during the coloring, lightening or lifting process, the new BLONDME helps hairdressers to blonde and bond their clients' hair in one easy step, while the care range helps to maintain the hair's repaired condition. What can the new BLONDME products be used for?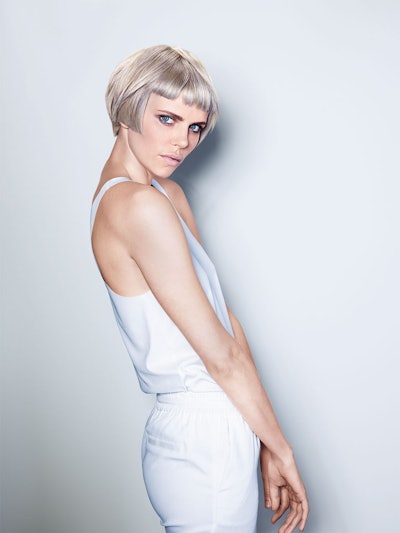 The all-new BLONDME bond enforcing colors and toners cater to blonde clients whether they want cool, honey, caramel or toffee tones or iridescent, creamy, platinum or bronde looks. The Schwarzkopf Professional BLONDME Ambassadors: Lesley Jennison – Global Color Ambassador; and Kim Vō – Global BLONDME Ambassador, have devised a series of stunning blonde looks and services for the new BLONDME range. 
Lesley Jennison recommends using BLONDME Bond Enforcing Premium Lightener 9+ and BLONDME® Toner for dark to blonde color transformations to give a dazzling, bright, all-over platinum blonde.
Platinum and cool blondes are a big trend right now. Lesley Jennison opts for BLONDME Bond Enforcing Blonde Lifting to create incredible ice tones. For a sensational iridescent shimmer light platinum, metal and grey tones can be added using the BLONDME Blonde Toning in amazing pastel tones.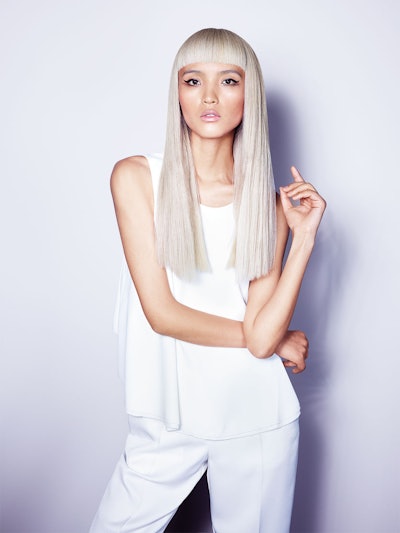 "For a less radical look, I add a caramel glow to dark hair with BLONDME Bond Enforcing Paint-On Lightener and BLONDME Bond Enforcing Blonde Hi-lighting", says Kim Vō .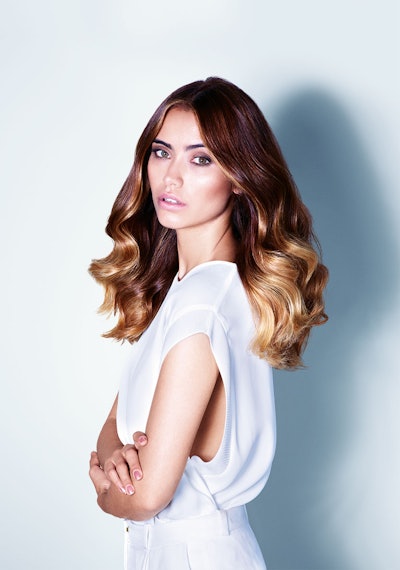 "My clients want their blonde to be bright and beautiful, they want to illuminate. But it's all about personalizing the blonde tones to fit their personality, skin type and eye color", say Kim Vō. The variety of looks and services possible with BLONDME helps him to personalize and co-create the optimal blonde for his clients. 
For pre-colored or natural blonde hair that is brittle and in need of nourishment, hairdressers can offer an extra intensive bonding service, tailored just for blondes, using our Keratin Restore Intense Care Bonding Potion and Keratin Restore Bonding Mask.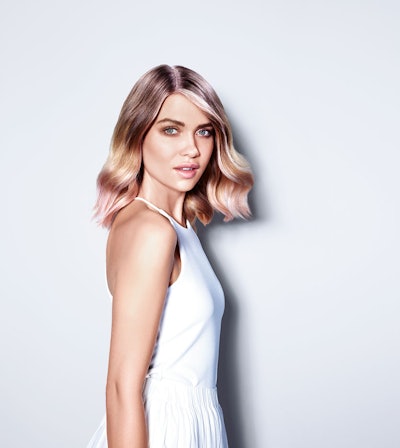 [Images courtesy of Schwarzkopf Professional]