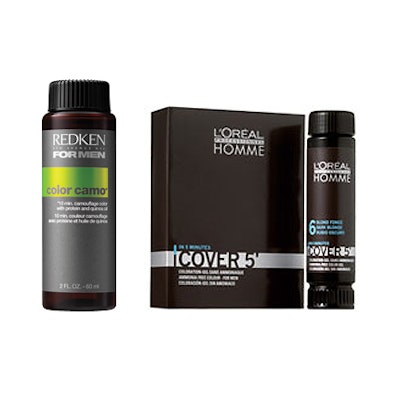 Quick Tint
Trust us: The last thing he wants to do is sit under a dryer, reading the latest US Weekly. Sheer haircolor you can process in 5 to 10 minutes at the shampoo bowl will have him in and out with no one being the wiser. (Note: These are perfect for grey blending services!)

Redken For Men Color Camo: Available in six shades in both the natural and ash family, Color Camo lends cooler tonality, allowing the color to fade without any hints of gold or red.
L'Oréal Professionnel Homme Cover 5': This ammonia-free gel contains Chrono-Blend Technology and Incell, which restores the hair's pigments to blend away grey hair. Available in five shades, Cover 5' fades on tone and leaves no visible line of growth.