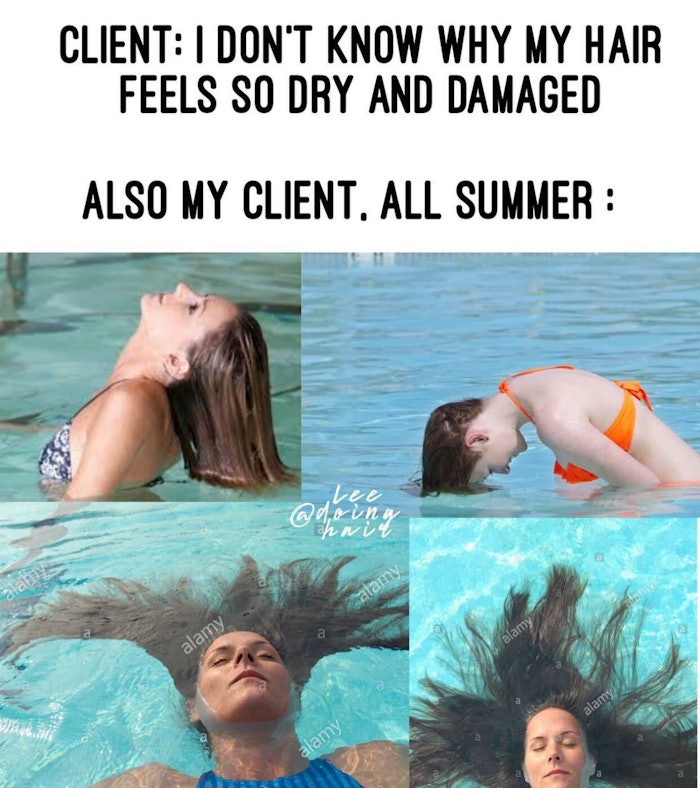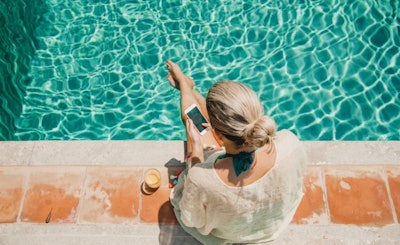 We often think of chlorine as the green monster that rears its ugly head in pools. But as Olivia Smalley (@omgartistry), Joico brand storyteller, points out, copper sulfate (typically leaching into water from pipes) is the true shade-shifter that turns your beautiful blonde creations an ugly shade of olive in 10 seconds flat. And when copper works in tandem with chlorine, the duo really does a number on hair. "Chlorine is an oxidizer—it's basically a bleach. It oxidizes the hair and makes it more porous," says Missy Peterson (@mmpete24), Malibu C director of global education and artistry. "If there are already minerals in the hair, the chlorine will oxidize those minerals and create the different colors and textures you see on hair"—and these minerals can include copper sulfate. Both Peterson and Smalley point to the Statue of Liberty as a prime model of copper's verdant effect; as oxidization has taken its toll, Lady Liberty's copper veneer has turned progressively greener—and so, too, will chlorine-compromised hair.
The problem doesn't stop there: "Chlorine is also highly reactive, so if you go swimming and then get your highlights done, but you don't clean out the chlorine first, this can cause severe damage to your hair when it reacts with lightener—or any color really," says Mirza Batanovic (@mirza_batanovic), Eufora US style director. However, if your client takes some preemptive steps, she can lessen the aftermath of chlorine and copper. "Hair takes in water fast, so if you suggest that your client wet her hair before entering the pool, her strands will absorb less of the chlorine-filled water," reasons Smalley. Go a step further by adding a leave-in conditioner prior to taking a dip. "Allow hair to soak up the conditioner rather than the chlorine," says Paul Mitchell artistic director Heather Ka'anoi (@h_kaanoi), adding that clients should always rinse their hair as soon as they finish swimming to remove conditioner and any lingering chlorine.
RELATED: Protect Hair Against Summer Sun Damage
If hair has already turned green, there are two schools of thought: Grab a chelating shampoo that will clear away any harsh minerals from hair, or skip the shampoo altogether and rebalance hair with an antioxidant product that stops oxidization while removing surface minerals. If your client chooses a chelating shampoo, Batanovic recommends washing with it once a week as well as after direct exposure to chlorine. "It's especially important to use after swimming, as thermal tools can have a negative effect if used on hair that is over-chlorinated from exposure," he warns.
PRODUCTS TO TRY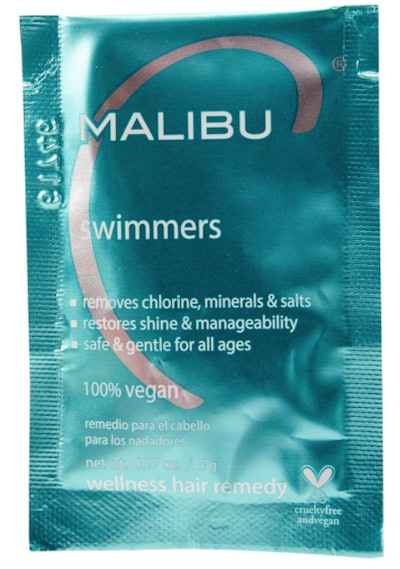 Malibu C Swimmers Wellness Remedy
Antioxidant vitamin C halts oxidation on hair while the 100-percent vegan formula removes and prevents harsh surface elements like saltwater, copper and chlorine from doing further damage.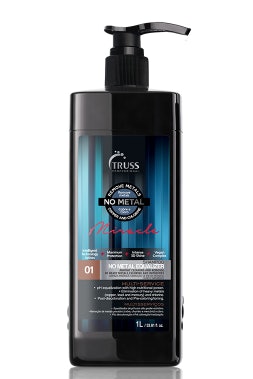 Truss Professional No Metal Equalizer Shampoo
Absorbing both chlorine and heavy metals like copper without opening the hair cuticle, this anionic cleanser also nourishes frazzled strands while protecting against free radical damage.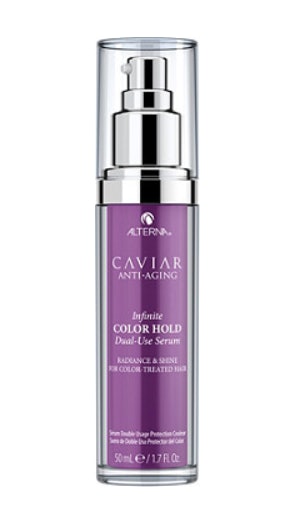 Alterna Caviar Anti-Aging Infinite Color Hold Dual-Use Serum
Use as a leave-in protector pre-swim or mix it with conditioner to boost moisture while reducing oxidative color damage.