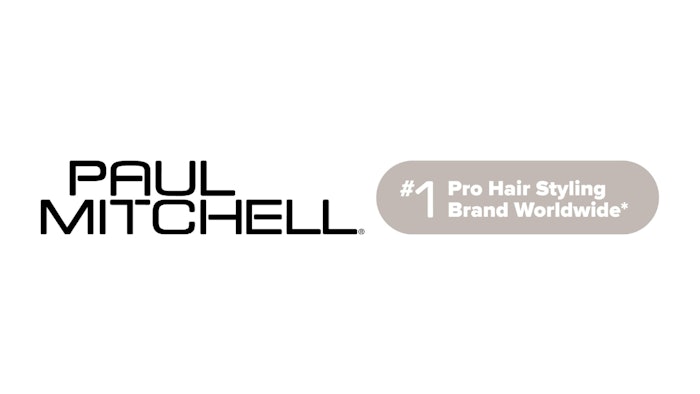 Courtesy of John Paul Mitchell Systems
Kline's Salon Hair Care Global Series has named John Paul Mitchell Systems® (JPMSTM), which includes legacy hair care brand Paul Mitchell®, the leading brand in professional hair styling in the world, based on value sales of products collected in local currencies in 30 markets*.
Kline, known as the authoritative experts of the professional beauty industry, is an advisory consultancy and market research firm that elevates industry expertise with technology to deliver highly predictive and actionable data, insights and specialist advice.
The comprehensive market research program reports data for the full calendar year 2022 and focuses specifically on consumable hair care products sold to and through salons for professional and consumer purposes, as well as professional brands sold through retail channels to consumers.
"It's an honor to be recognized by Kline for our professional hair styling products," said CEO of JPMS, Michaeline DeJoria. "My father co-founded this company 43 years ago and since then we have always strived to put the needs of the salon industry first. Our success wouldn't have been possible without the unwavering support of professional stylists, and for that, I am incredibly grateful. As we continue to grow and expand our product line, we will always appreciate and implement the feedback and needs of our global professional community."
JPMS has been serving the professional beauty industry for over 40 years through a series of brands in addition to Paul Mitchell®, including Clean Beauty, Tea Tree, Awapuhi Wild Ginger®, MITCH®, MVRCK®, and Neuro® Paul Mitchell® Pro ToolsTM, and Professional Hair Color.
The company was the first professional hair care company to take a stand against animal testing in 1980 and has since continued to be a pioneer and leader in the beauty industry. Within the last calendar year, the brand has named Quannah Chasinghorse as global ambassador, hired a Senior Director of Sustainability and launched new products including a Scalp Therapy Collection and Bond Rx.
"As a global brand rooted in salon-quality products, we are passionate about our products and it is so rewarding to be recognized by Kline," said President of JPMS, Jason Yates. "From our Product Innovation Center all the way to salons, we are always thinking about our professional stylist network and consumers and how to best serve them."