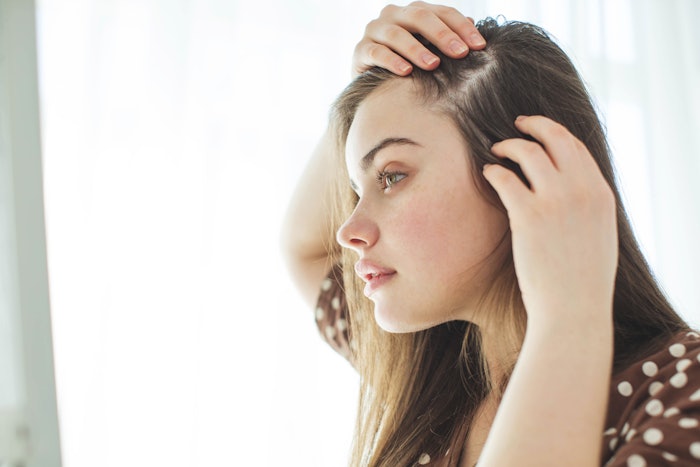 Colorproof, the leader in professional, high-performance color care, announces their second partnership with HairToStay this August in honor of National Hair Loss Awareness Month. 
Colorproof first partnered with HairToStay last October in recognition of Breast Cancer Awareness month and is thrilled to partner again with the organization to amplify HairToStay's mission of increasing awareness and helping patients afford Scalp Cooling Treatments which helps prevent or reduce hair loss during chemotherapy. ColorProof is thrilled to be donating a $1 of every Biorepair Scalp and Hair Therapy Kit sold to HairToStay during the months of July and August.  
"Colorproof's guiding principles are connected by color, powered by proof, because we care. We are honored to extend our partnership with HairToStay, whose commitment to building community and providing a plausible solution to hair loss during cancer treatment is a priority," states Colorproof President and CEO, Rick Kornbluth. "Raising awareness for matters close to the heart is our primary goal, and we look forward to working closely with the HairToStay team on our shared goal of creating a better future, providing stronger support systems, and offering options for cancer patients to preserve their hair while undergoing chemotherapy."
HairToStay was founded to give cancer patients the opportunity to keep their hair — a message Colorproof aims to continually amplify to their customers and the professional beauty community as a whole who often come face-to-face with hair loss amongst their clientele due to cancer-related illness. HairToStay is a national nonprofit organization dedicated to helping cancer patients afford Scalp Cooling Treatments. Along with subsidizing the treatment, HairToStay works tirelessly to raise awareness and support to patients considering the use of Scalp Cooling to help maintain their hair during their chemotherapy treatments.
Established in 2012, Colorproof is one of the first professional haircare brands to eliminate sulfates and known carcinogens from their products, understanding they can be harmful to individuals, especially those undergoing chemotherapy. This collaboration between Colorproof and HairToStay holds special significance for the Colorproof family, as members have personal connections to cancer survivors, including the company's President and CEO Rick Kornbluth. It was, Rick's dear friend, Sydney Berry, who first introduced him to HairToStay. Colorproof remains dedicated to providing premium hair care products, and always striving to make a positive impact.
 "We are proud to continue our partnership with Colorproof for our Hair Loss Awareness Month campaign featuring the brand's Biorepair Scalp and Hair Therapy Kit," says Bethany Hornthal, Co-Founder and Executive Director of HairToStay. "Colorproof's ongoing commitment to giving back has proven to positively benefit the lives of many low-income cancer patients. By supporting our organization, these individuals have a better chance of keeping their hair while undergoing chemotherapy, which in turn may help to uplift their spirits throughout the process. HairToStay relies on the generosity of the haircare industry, and we are extremely grateful for the support we have received and continue to receive from Colorproof."