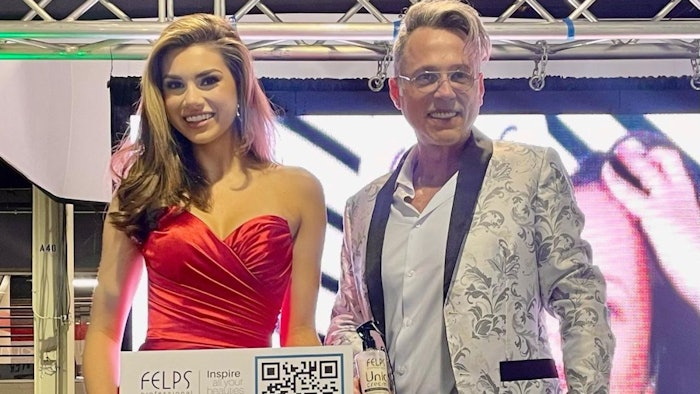 Courtesy of @felpsusa
Felps Professional USA selected professional commercial model Savannah Miles and stylist to the stars Steve Hightower to represent them at America's Beauty Show 2023.
Felps Professional USA is taking the United States by storm with its intermixable and innovative straightening treatments and take-home care. Products that take half the time and give 4x the results!
Miles has been featured in Miss Nicaragua and Teen Miss Universe. She is a professional commercial model contracted by some of the hottest, best-known fashion, lingerie and energy drink brands in the US.
Felps Professional USA will be featuring Miles at America's Beauty Show with Steve Hightower, Atlanta's A-List go-to and Savannah's own personal stylist. Hightower is not only under contract with Miles but also has an exclusive list of clients ranging from celebrities to First Ladies!
Hightower debuted Felps's NEW "Post Treatment Blowout" — The perfect blowout for treatment clients!