Courtesy of evo hair
Aussie haircare brand, evo hair, has officially launched their newest, boldest, and most diverse campaign to date, "Unlimited."
Taking inspiration from 90's nostalgia with a splash of modern-day eccentricity, evo's newest colorful instalment mixes the past with the present to capture a moment, a point in time that symbolizes a life less limited. After a period of rules and regulations, "Unlimited" pushes it all to the side to provide a sense of escapism. It's a chance for people to save themselves from the serious, to go their own way, to say bye to the limits... even if just for a moment.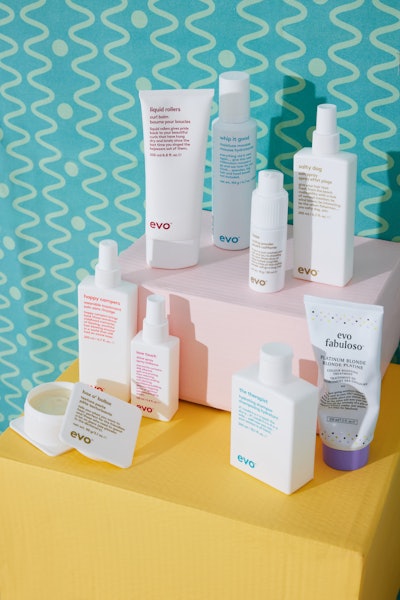 By featuring models from a wide variety of backgrounds and age ranges, evo is looking to praise personality, embrace individuality and inspire others to rejoice in the good times and good hair with evo products.
Staying true to the notion that evo is for anyone and everyone, "Unlimited" unites the whoever, whatever, whenever. The eight individuals at the heart of the campaign bring limitless personality, individuality and pizzazz, each proving that people can truly be themselves when they use evo, without limits. "Unlimited" is an invitation to praise the personality, embrace the individuality and rejoice in the good times and good hair, woes not included.
To celebrate the launch of "Unlimited," evo will be rolling out a series of profiles that tell the stories of those in the campaign. evo encourages their free-thinking hair community to get involved and ask themselves, "how do you live life undefined, unfiltered and unlimited?"