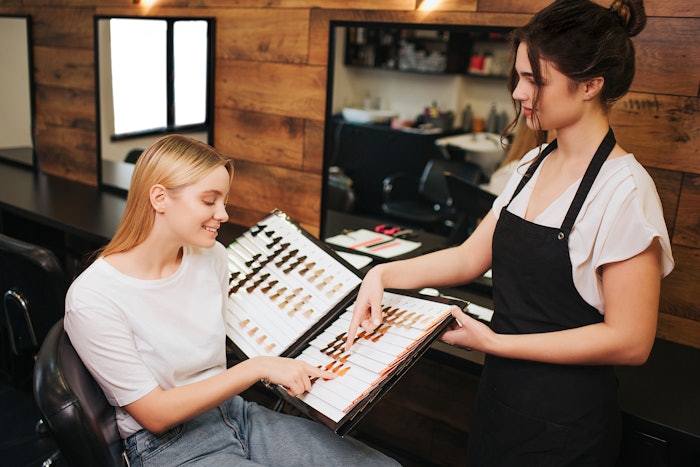 Dreamstime
The John Paul Mitchell Systems (JPMS) Color Outside The Lines hair color contest for 2023 will open its submissions on January 3, 2023
Salon professionals can enter the contest on Instagram or Viral Sweep for a chance to win prizes valued at more than $2,500, including $1,200 cash and a framed NFT.
To enter, post and include the hashtag #PAULMITCHELLCOLOR in the caption, plus the designated hashtag for the category (listed below) to enter.   
The categories include: 
Best in Blonding (#BESTPMBLONDE) 
Best Graceful Gray – gray coverage or silver/white hair color looks (#BESTPMGRAY) 
Best Color of the Year (#BESTPMCOLOR) 
Best Educator (#BESTPMEDUCATOR)
Best Student (#BESTPMNEXTGEN)
Colorists can enter as many times, in as many categories, as they want for a chance to win.  
The Color Outside The Lines hair color contest will be judged by Paul Mitchell co-owner Angus Mitchell and members of the JPMS artistic team: Stephen Moody, Colin Caruso, Noogie Thai, Paula Peralta, Robert Cromeans and John Mosley.  
The contest closes February 15, 2023 at 11:59 p.m. PST.
Grand prize winners will be announced live on Instagram March 6, 2023.