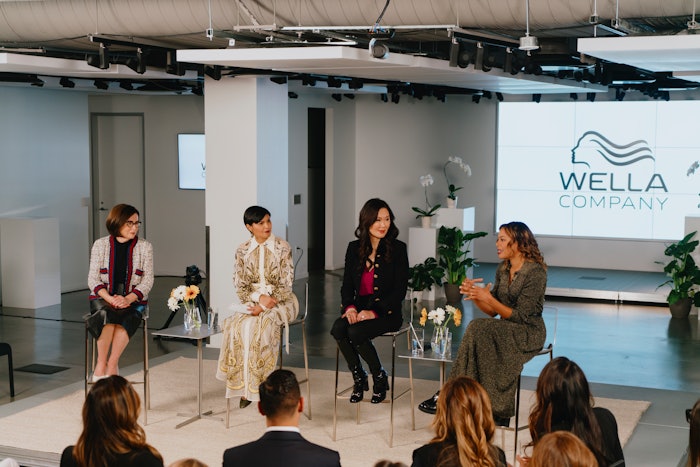 courtesy of Wella
Wella Company hosted a live panel discussion spotlighting the journeys of several of its brand portfolios' female founders.
The panel discussion was held at the firm's Calabasas office and studio.
Stephanie Mehta, CEO and chief content officer of Mansueto Ventures (parent company of Fast Company and Inc.) facilitated the panel. 
Panel members included: 
Suzi Weiss-Fischmann, cofounder of nail brand OPI
Nancy Twine, creator of the newest addition to the Wella Company family of brands, the clean beauty brand Briogeo
Annie Young-Scrivner, Wella Company CEO.
The panel covered topics including enabling women leaders to succeed, challenges unique to female entrepreneurs, learning from setbacks, building a high-performing company culture, and motivating teams with purpose. 
"Dreaming big and working hard are some of the secrets to success that fuel me," says Young-Scrivner. 
The audience consisted of nearly 200 business leaders, beauty influencers, business and beauty media, as well as up-and-coming female executives.