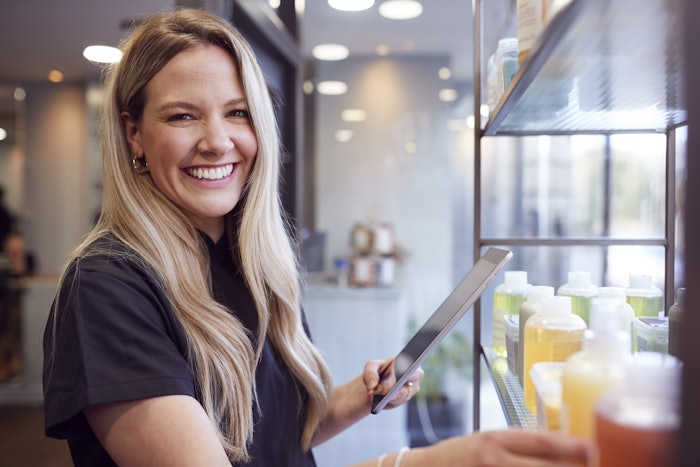 Dreamstime
Cosmo Prof recognized a gap in meeting stylists' business and entrepreneurial needs, and has partnered with SalonHQ to help stylists set up custom e-commerce retail storefronts.
Salon HQ is a platform that delivers instant e-commerce to beauty professionals.
"We understand retail is a significant value driver for stylists," says Denise Paulonis, president and CEO at Sally Beauty Holdings. "However, the upfront costs of managing inventory can be burdensome and overwhelming to take on. With a free and customizable digital platform backed by Cosmo Prof's expansive assortment and fulfillment capabilities, stylists can easily sell products directly to their clients 24/7 while earning commission."
Through the partnership, Cosmo Prof will handle all orders through SalonHQ so stylists will not have to worry about shipment, fulfillment or inventory management.
The free-to-stylist platform will also help educate stylists on how they can promote their online businesses with built-in training, marketing and support.
"With Cosmo Prof, we found a partner focused on delivering best-in-class products and support to its stylist community," says Mark Porter, cofounder of SalonHQ. "This led to a partnership where our platform enables stylists to instantly set up a digital storefront to sell products sold at Cosmo Prof to their clients online."