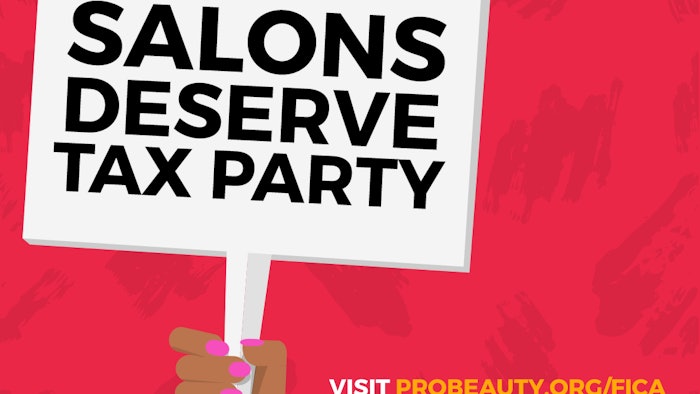 courtesy of Professional Beauty Association
The

Professional Beauty Association

(PBA) 

sent a letter to Congress asking lawmakers to extend the 45B FICA tax tip credit to the beauty industry, before adjourning this year.

Salon and spa professionals receive a significant amount of their income through tips, which by law must be reported as income. 

The 45B FICA Tax Tip Credit for Salons will directly help small business owners, while shrinking the tax gap and increasing tip reporting compliance.

This extension would further address an inequity that has existed for almost thirty years; create parity with the largest tip industry; and allow these small business employers to redeploy these savings to further support their employees and expand their businesses. 

Paige Garland of Rachel's Salon & Day Spain Memphis, Tennessee, shares, "The beauty industry has been working to get this much needed legislation passed for as long as I can remember (and I have been in the industry a long time!). It is truly hard to believe that we have had to work this hard to have legislation passed that is simply common-sense fairness based on existing laws around the same credit received by the restaurant industry. My team is my most important asset. Receiving this credit would allow me to shift from paying taxes on revenue my business does not receive to further investing in the women who work in my salon."

You can view and sign the letter sent to Congress.