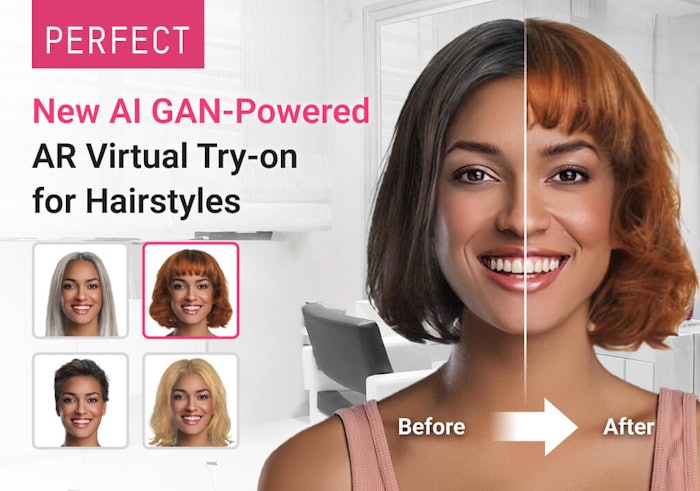 courtesy of Perfect Corp.
Perfect Corp. has made committing to a new hairstyle easier with the launch of its virtual try-on technology.
Perfect Corp. is an artificial intelligence (AI) and augmented reality (AR) beauty and fashion tech solutions provider.
Alice Chang, founder and CEO of Perfect Corp., says, "Our goal is to solve consumer pain points through the power of AI and AR technology innovations. As beauty consumers look to brands and hair salon businesses to provide more personalized and immersive client experiences, Perfect Corp.'s AR virtual try-on solution for hairstyles will offer a game-changing tool to supercharge customer satisfaction."
This virtual try-on tool allows users to see potential styles they like on themselves so as to avoid later regret. 
Users can choose to try on 12 unique styles, including classic bob cut, bob cut without bangs, curly bob cut, wavy bob cut, short, pixie cut, long curly, long wavy, long wavy with bangs, long straight with bangs, comb over and buzz cut.
Users can also play around with colors via the AR hair color try on.