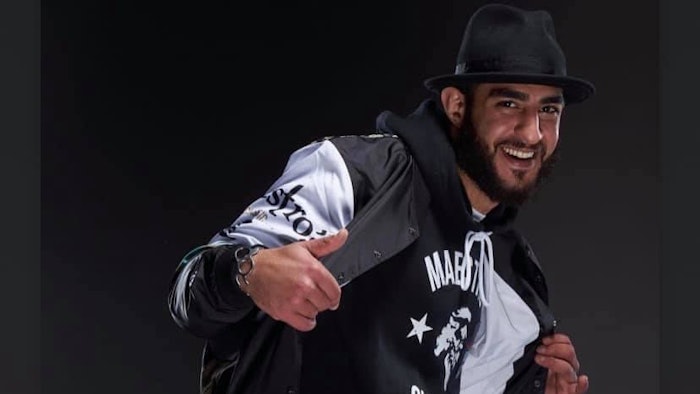 Courtesy of Booksy
The winner of Booksy's Get Discovered Backstage contest is award-winning barber Hamza Zaid.
Earlier this year, Booksy partnered with Idle Hand Collective to give beauty pros a unique  opportunity to style some of the country's most popular musicians backstage at top music festivals.
Zaid is an award-winning barber based out of Chicago. He is no stranger to Booksy awards—back in 2021, he was awarded the Best of Booksy Award for the Most Buzz.
As a result of his fresh cuts and five-star reviews, he was able to showcase his talent at Riot Fest in Chicago from September 16-18, 2022.
"What really made me sign up for this competition is knowing and maximizing the opportunities that are always around us. We just have to have faith in ourselves! Looking forward to taking this to the next level with Booksy," says Zaid.
Booksy's Get Discovered Backstage contest is running through November 2022.
To enter this contest, Booksy providers must meet three eligibility requirements:
Must have an active Booksy account.
Have at least 10 reviews on your profile.
Have a cumulative profile review rating of at least a 4.8 or above.
Winners will be notified of their win three weeks prior to the music festival they are selected to attend.