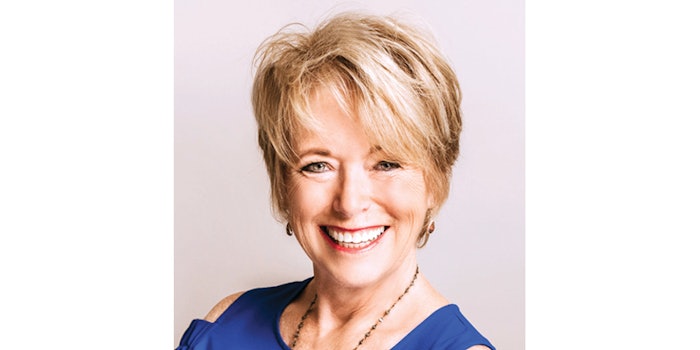 Courtesy of Sydney Berry
HairToStay will present Sydney Berry with the Cooler Heads Prevail Award at its annual gala on October 9, 2002, during Breast Cancer Awareness Month, in San Francisco.
HairToStay is a national nonprofit organization dedicated to helping low-income cancer patients afford scalp cooling, a process that can reduce hair loss during chemotherapy.
Berry has worked in the beauty industry for 50 years as a stylist, salon owner, distributor, advocate and is current chair of the Professional Beauty Association (PBA), and she will be honored for her work, leadership and advocacy for scalp cooling. 
In receiving the award, Berry is asking the industry to support HairToStay's efforts by raising awareness and funds. All funds raised during this campaign will be used to create "The Sydney Berry Fund" within HairToStay, which will aid women in the beauty industry who would otherwise be unable to afford scalp cooling.
"With hairdressers on the front lines as counselors, trusted confidantes and haircare experts performing chemo cuts and head shaves to support their clients who are battling cancer, it makes perfect sense for the professional beauty industry to rally behind HairToStay," says Berry. "I am passionate about ensuring that stylists understand that this life-changing option is available so they can educate their clients, and helping to raise funds so that any patient has the financial resources to choose scalp cooling in conjunction with their cancer treatment."