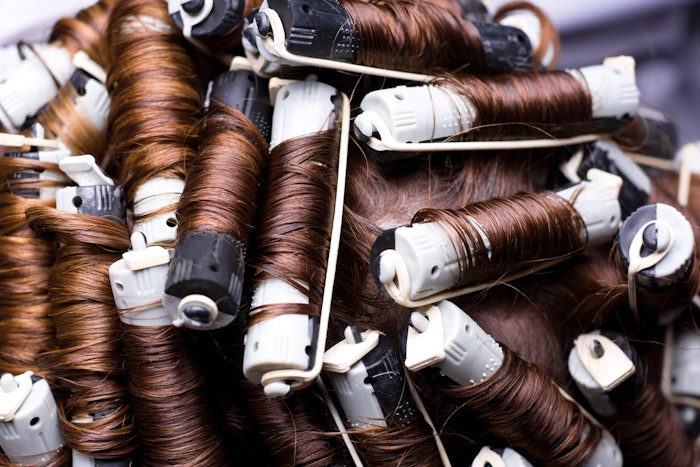 Courtesy of Dreamstime
The third season of Stranger Things featured iconic '80s hair looks created by Emmy-nominated stylist and co-department head on set, Katrina Suhrue.
She used Zotos Professional products to create the looks seen in the show. 
On set of Stranger Things:
Zotos Professional's Texture EFX perms, which is a cysteamine perm, was used on the set of Stranger Things to achieve the '80s looks for characters including Billy, Nancy and Karen. 
Hundreds of extras on set were asked to get a perm! To convince them, the hair department team permed their own hair to show the versatility.
Zotos Professional's 

All About Curls

 collection was used to style and maintain the curly textures. 
Perm options for your clients:  
Body Waves

—

for anyone looking for body or to help (as a base) hold hairstyles longer. Use Texture EFX for a smooth finish.
Beach Waves—for anyone looking to use fewer thermal tools on their hair or achieve an undone, youthful style. Use Quantum Extra Body.
Spot or Partial—for young adults in sports or those looking to change up their style. Use Quantum Firm Options for longevity and curl strength.
How often should your client perm?
Getting a perm would depends on the client's hair and lifestyle. It could range from every three months to a year. 
For a client who washes their hair every day and has an athletic lifestyle, every three to four months would be recommended.
For a client who doesn't wash every day and uses professional products like All About Curls every six months would be appropriate, depending on the hair type.