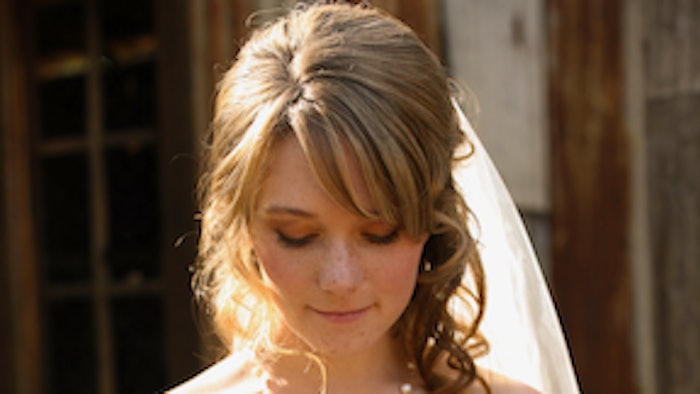 Wedding photos by Turnquistcollective.com
Bridal services can elevate your salon to the next level, when executed properly. 
TJ Griggs, owner of Salon West, in Santa Rosa, CA, and her team work ensure every client has a marvelous experience by providing complimentary beverages and Wi-Fi, as well as pro bono hair services for cancer survivors and a comprehensive bridal program.
"Our most valuable asset is our listening skills to clarify expectations… that, and state of the art tools to elevate everything we do so brides feel comfortable and special," said Griggs. 
Special bridal services
Beauty Bridal Team Leader: One contact person to streamline beauty services for the bride and her party. The team leader explains services and scheduling, what to expect at appointments and day of wedding, pricing and payment and follow up.  
Complimentary 15 Consultation: A meet and greet with the beauty team to see if the chemistry is there and if the atmosphere and environment is a good fit. Instilling comfort and trust with brides help their decision-making processes.
Full-Service Beauty: Cut, color, makeup, styling, manicure, pedicure, brow waxing, lash/brow tinting, lash extensions and airbrush tanning

—

everything a bride and her party need to look beautiful on the wedding day is available in one location for convenience.
"Each of our services is backed by knowledge and advanced education and that's very important in the bridal market where there is no room for error," adds Griggs.
Special Tools
SpectraLights L14 Light Platform with Freestylist Support Systems: Over each station for beautiful even lighting to show true hair/makeup color and eliminate shadows. The light platform's finish can be customized to complement any salon décor and can be mounted directly against the ceiling.
Airbrush Makeup Applicators: Customized color applied in a light, even-blended manner so it translates well for photos. For outdoor weddings where makeup needs to be flawless, this machine allows for a very light matte-finish coating of foundation that is very natural looking and fairly moisture resistant.
Airbrush Tanning: Offered for all members of the bridal party to get rid of tan lines and add a little glow—it can be customized from a barely there glow to very dark. It avoids areas that tend to get too dark, such as the knees and feet.
"Having state-of-the-art tools definitely sets our bridal business apart from others in our area, so we are always on the lookout for new and amazing technology to drive our business forward," she added.