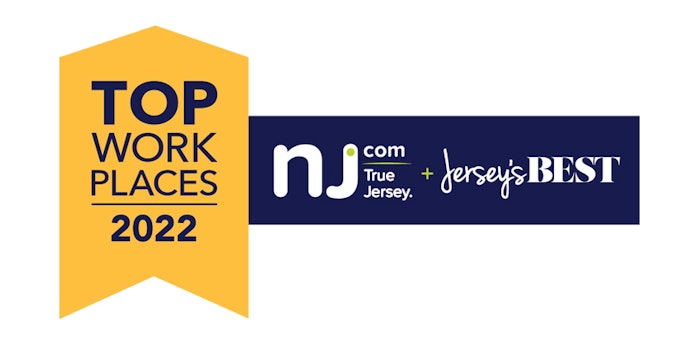 Courtesy of nj.com
Millennium Systems International (MSI) has been named a Top Workplace in New Jersey for 2022 by NJ.com, the Star-Ledger and Jersey's Best. 
The list of Top Workplaces was determined by employee feedback, in which employees filled out an anonymous survey that measured 15 culture drivers critical to organizational success. 
In the survey, Millennium Systems International's employees celebrated the company's culture, citing the following as the top driving attributes: 
I feel included at Millennium Systems International 
The company operates with strong values 
I am able to work to my full potential 
The company is going in the right direction  
"Being named a Top Workplace in New Jersey is an incredible achievement that further highlights our company's dedication to our employees and culture," says Sebastian Vos, CEO of Millennium Systems International. "For 35 years, our company has continuously reached new levels of innovation and success thanks to the amazing people who make up MSI. This award also highlights a strong commitment to our clients as we set our sights on even greater growth in the future, thanks in large part to maintaining a positive company culture that thrives on teamwork and collaboration."