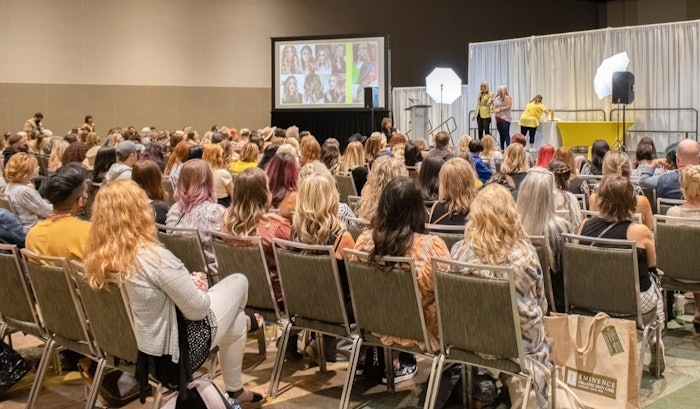 Courtesy of Premiere Beauty Orlando
Premiere Beauty Orlando took place June 4-6, 2022, welcoming industry professionals ranging from cosmetologists to aestheticians, makeup artists, salon owners and more!
In addition to the return of the flagship Orlando show and regional Show in Columbus, Ohio, in 2023, Informa Markets' Premiere Group will open its doors in two emerging new markets: Anaheim, California and San Antonio, Texas.
Premiere Beauty Anaheim will launch in April 2023 and dates for Premiere Beauty San Antonio will be announced shortly.
"We are thrilled to be growing the show to reach new audiences and help innovators get their product service discoveries in front of beauty industry professionals across the U.S.," says Ed McNeill, VP of Premiere Group. "California and Texas are two thriving markets that we are excited to tap into, and we see immense potential for future growth in those cities and beyond. We intend to be the leading voice in connecting beauty industry professionals worldwide."
The global beauty and personal care industry increased sales 16 percent in 2021, and is expected to exceed $716 Billion by 2025. Platforms like Premiere Beauty are also evolving—once an annual trade show, they are now community platforms that bring industries together through multiple touchpoints, in-person and online, throughout the year with a robust digital platform to be announced.