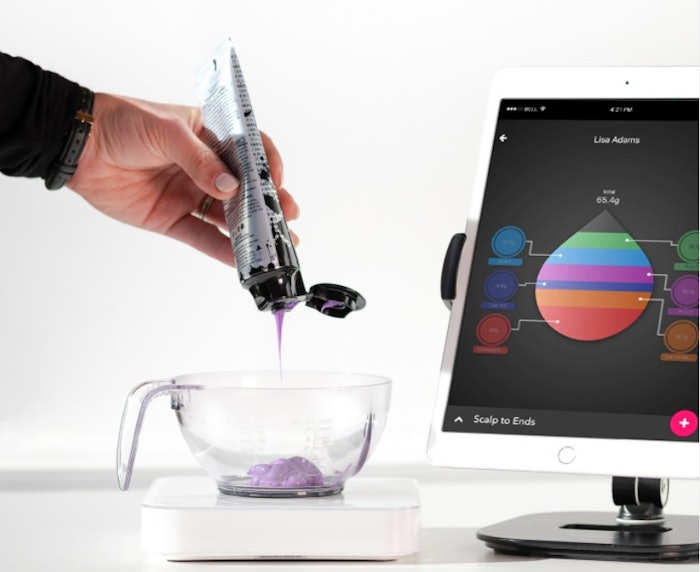 Courtesy of @vishsalons
Vish has announced the top five stylists and top five salons who received Waste Warrior Awards for 2022.
The Waste Warrior Awards recognize those who have made the most significant contribution to reducing color waste within their salon.
The top stylist this year is Lauren Ehlers from West 13th Salon in West Fargo, North Dakota. She has become so exact at dispensing color that the cost of her waste is rarely above $0.10 per service.
"It's amazing to be recognized like this," says Ehlers. "I made it a habit from the start to reweigh just before taking my client to the basin to have her color rinsed. It's fixed so I rarely forget. This allows me to see exactly how much color I'll need for my client's next visit."
Top salon winner Sage Tryall Salon from Lynchburg, Virginia, brought its cost of waste down to $0.30 per service. 
"We thought we were good with waste, but it was a shock to see how much was left once we started using Vish. Clearly, we'd been over-dispensing. Now we use so much less but still get fantastic results," says Suzy Tryall, owner of Sage Tryall Salon. 
Top Five Waste Warrior Awards for 2022 - Stylist Category:
Lauren Ehlers, West 13th Salon, West Fargo, ND
Karen Marino, The Village Salon, Pennington, NJ
Ariella Hansen, Sage Tryall Salon, Lynchburg, VA
Charlene Lynch, Salon 730, Fredericksburg, VA
Karen Welch, SoZo HAIR by Bajon Salon & Spa, West Chester, OH
Top Five Waste Warrior Awards for 2022 - Salon Category:
Sage Tryall Salon, Lynchburg, VA
Flow Salonspa, Chesterton, MD
Jem Hair Studio, New Paltz, NY
The Village Salon, Pennington, NJ
Craft House Salon, Atlantic Highlands, NJ