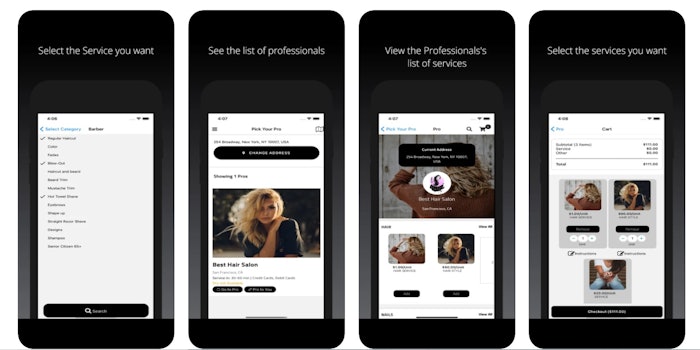 Courtesy of Hestla
Check out Hestla, a new platform designed to connect consumers and beauty professionals through appointments for hair, massage, facial, tanning and more. 
Created to make life easier for consumers and beauty pros, Hestla lets consumers instantly find local pros that will come directly to their home or preferred location.
"We care about our communities and seeing the impact that the COVID-19 pandemic has had on beauty professionals' businesses, we knew something had to be done," says company cofounder and CEO Elyssa Rothschild. "We wanted to create an opportunity for consumers not only to feel safe at home during these times, but also allowing for beauty professionals to be able to maintain their work and still be able to provide for their families."
Beauty pros and Hestla-participating salons can use the app to book more clients whenever they please.
Hestla is available in the App Store and Google Play.