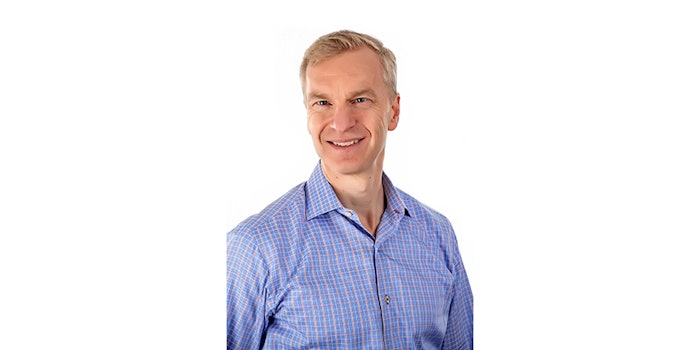 Courtesy of Millennium Systems International
Millennium Systems International (MSI) has announced Sebastian Vos as its chief executive officer (CEO).
John Harms, founder of MSI, will serve as chairman of the board and continue to oversee the overall business.
At MSI, Vos will focus on advancing the company's mission to provide beauty and wellness businesses with solutions needed to succeed in an ever-changing market. He'll also oversee the product development and business support strategies, while accelerating the company's omnichannel approach to position MSI for long-term growth.
"It is an honor to be named the CEO of Millennium Systems International, the industry leader in salon and spa software solutions. Under John's leadership and customer-centric vision, MSI has completely transformed the industry standard for technology and has led the charge in always putting the client first," says Vos. "I look forward to working with John, our executive team, and partner Serent Capital as we look to build upon our past successes and execute strategies to position MSI and our clients for long-term growth."
Previously, Vos worked as chief business officer of Turnitin, where he defined and led the go-to-market strategy including sales, marketing, training and implementation, business systems and customer support. Prior to Turnitin, he served as the CEO of ExamSoft, a SaaS company, for more than five years, in addition to holding other leadership positions throughout his career.