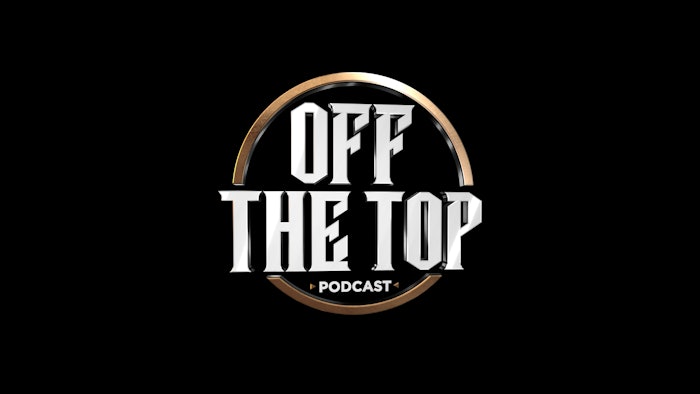 Courtesy of Wahl Professional
WAHL Professional created its "Off the Top" podcast to offer new avenues to reach new audiences. 
The show, which launched December 2021, is now available on all major podcast platforms and includes interviews with hair educators and rising stars. 
The podcast is co-hosted by Aaron Flick, senior marketing associate for WAHL, and Byrd Mena, Sharpfade founder and WAHL Pro creative consultant.
"We've been itching to get this out there," says Flick. "We wanted to show that WAHL does more than make tools for barbers and stylists. And there's no better way than to connect with the industry and communities that have supported us for more than 103 years."
"Off the Top" features the latest industry insights, new releases, must-attend events, education and more. "There are a lot of amazing people out there who are making a major impact not only in their local communities, but across the globe," says Flick. "For instance, I'm really stoked about our episode with Luis Rivera. He is a phenomenal artist that cuts some of the biggest Latin pop stars and athletes. His story about growth is worth hearing."
Three episodes are out now, with more to be released every three to four weeks:
Episode 1 features the new WAHL Cordless Legend, a recap of the brand's 2021 Disruptour, insight on the WAHL Fade it Forward program, and more.
In Episode 2, This Barber is How Old???, barber prodigy Cam Mahar gives an exclusive interview about his passion for cutting hair, TikTok insights, and what is next for his career.
In Episode 3, Changing Careers Later In Life, WAHL educator Tina Sapia sits down to talk about her transition into barbering later in life, where she finds her inspiration, TikTok trends, and more.
Listeners can stream the podcast on YouTube, Spotify, Apple Podcasts, and Google Podcasts.