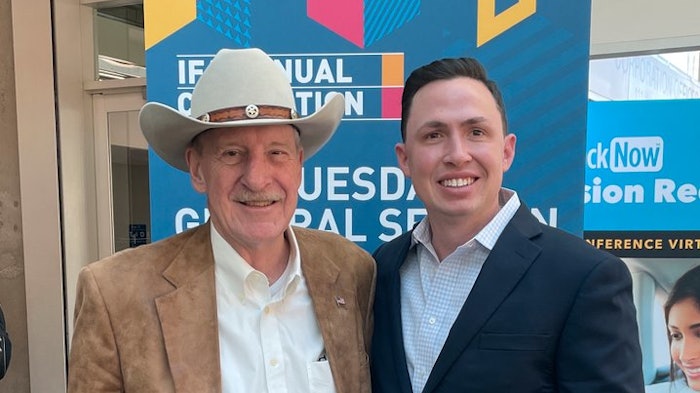 Courtesy of Sport Clips
Gordon Logan, Sport Clips Haircuts founder and chairman, has received the International Franchise Association's (IFA) 2021 William Rosenberg Foundation Leadership Award.
The William Rosenberg Foundation Leadership Award is awarded to, "an individual who has made a significant contribution to franchise education and to the IFA Foundation through research, teaching, fundraising or other activities or service."
During the convention, Sport Clips team leader (franchisee) Jeremy Aydell received Franchisee of the Year in the category of workforce development, for the successful ways he supports the professional development of Sport Clips team members.
"I am humbled to be honored by the IFA and the IFA Foundation with this award, and included with so many of franchise's greats," said Logan. "But this really should go to the entire Sport Clips system. Our Haircuts with Heart philanthropic programs have supported veterans not only through the IFA Foundation's VetFran program, but with over $10M for the VFW Sport Clips Help A Hero Scholarship program, the USO, Dream Flights, the Gratitude Initiative, the St. Baldrick's Foundation, the Red Cross and so many other important charities."