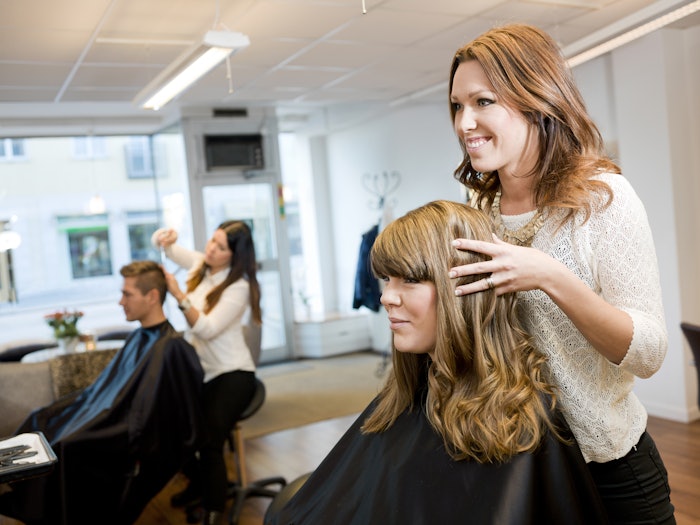 A survey of 800 salon-goers, conducted by Boulevard, reveals what clients want from a hair salon.
Boulevard is a business management platform for spas and salons. 
Key findings from the survey include:
42% of consumers prefer to book appointments online, compared to 26% who prefer phone and 22% in person.
83% of clients search for salons using digital tools such as Google and Yelp.
60% of consumers follow salons or stylists on social media, but only 7% said the size of the stylist's online following was their top determinant in choosing to work with that stylist.
When it comes to selecting a new barber or stylist, availability is the top consideration, cited by 33% of survey respondents.
27% of respondents rely primarily on the recommendation of friends, while 22% are primarily influenced by a stylist's online portfolio.
50% of consumers are influenced by a stylist's professional recommendation when it comes to purchasing products, with men more likely than women (63% vs. 37%) to be highly motivated to purchase a product on account of a recommendation.