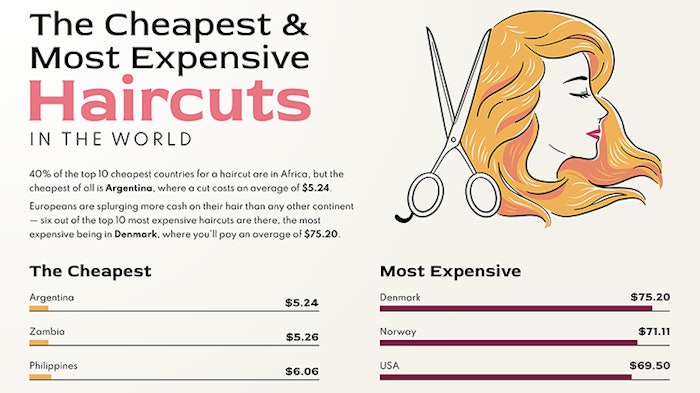 Courtesy of NetCredit
A study conducted by NetCredit has compared the current market prices for haircuts around the world.
Some interesting findings from the study:
Denmark has the most expensive haircuts in the world, with an average price of $75.20 across genders.
Denmark has the most expensive average women's cut, at $102.20.
The most expensive average cut for men is $64.50 in Norway.
The biggest gender price difference by proportion is in Nigeria, where a woman must pay 634% of the price of a man's cut.
The biggest gender difference in dollars is in England, where a woman's haircut costs $58.97 more than a man's.
The cheapest average haircut across genders is $5.24 in Argentina.