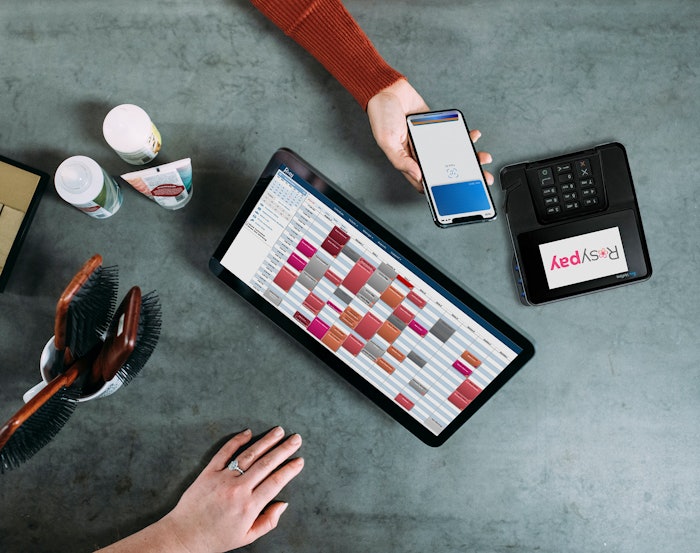 Courtesy of Rosy Salon Software
Rosy Salon Software has new features for its integrated payment processing solution, RosyPay. (July 2021)
RosyPay, integrated with Rosy Salon Software, is a credit card processing solution designed for both behind-the-counter and online experiences, offering safe, convenient and contactless payment processing exclusively for salons and spas.
RosyPay now offers pre-authorization for services and an option for collecting deposits.
The pre-authorization feature will help reduce credit card billing failures, giving stylists and salon owners peace of mind before starting any services.
By taking deposits from clients at the time of booking, salon professionals place a value on their time. The process helps clients become more respectful of the salon's policies and less likely to cancel or no-show for their appointments.
"We've created a better payment processing solution for your business," states Rosy Salon Software president Jason Foodman. "With the number of new customers going into salons, and no-show rates going up, taking a deposit and/or using pre-authorization before starting any services just makes good sense. As a RosyPay customer, these features provide added peace of mind and help financially protect your business."