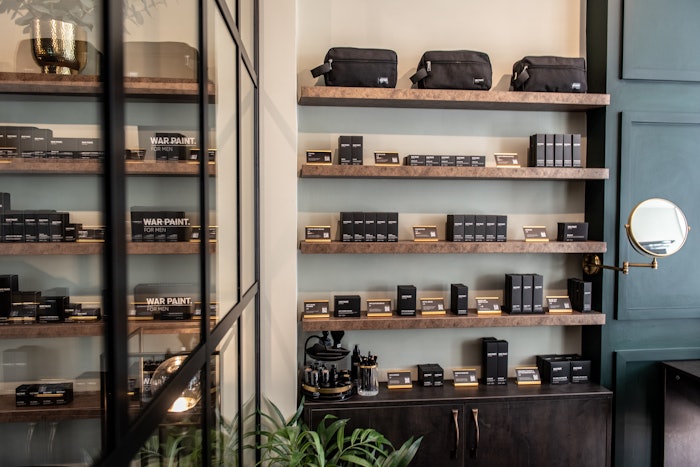 Courtesy of War Paint For Men
War Paint For Men has opened the world's first men's makeup brand store, located on Carnaby St. in London.
War Paint for Men is a leading men's makeup brand, producing tinted moisturizers, concealers, beard and brow gels, and more, all tailored to the male market.
The store will sell a full range of War Paint for Men products, and offer men the opportunity to learn about makeup options and trial products.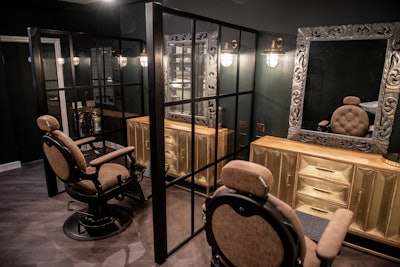 "I'm so proud and excited to be opening the world's first men's makeup brand store in London," says War Paint for Men founder, Danny Gray. "For me, it was so important that this wasn't just about opening a shop to sell products; it was about creating somewhere for people to have an experience. I wanted to create a relaxed, inviting place to help men feel comfortable to have a conversation and learn more about makeup, get a haircut or even talk about mental health. Everything we're trying to do as a brand is about normalizing men using products and tools to help them feel more confident, and our store is here to do just that."
The store features "Ask Danny," an interactive digital Q&A with Gray. Consumers can ask a screen, displaying Gray sitting in a chair, any question about War Paint or men's makeup. High-tech programming and prerecorded responses will allow Gray to answer any consumer question. It also features "Designed by Me," an innovative service that creates bespoke foundation or tinted moisturizer made precisely for one's skin tone in-store.