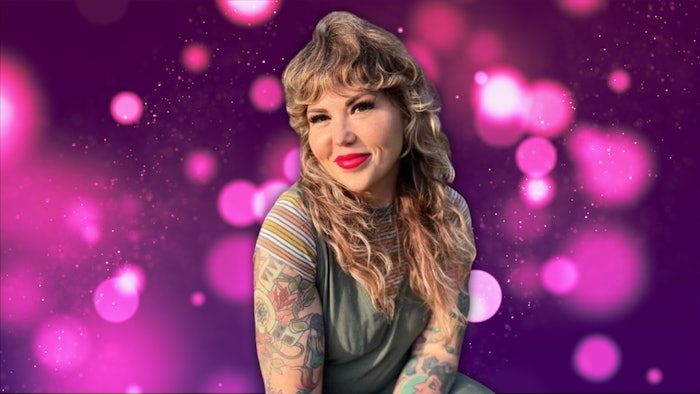 Courtesy of Oligo Professionnel and Rebecca Taylor
Oligo Professionnel is proud to announce a new partnership with Rebecca Taylor as their new Global Calura Colour Ambassador.
Rebecca Taylor (@rebeccataylorhair) is a tour de force in hair color education, artistry and mentoring. Her fearless experimentation ranges in everything from creative hues, corrective color, extensions, blonding, to time saving techniques and trying new products and tools. All rooted in her hopes of continuing to push boundaries and share her knowledge.
Rebecca's 20 years in the industry has earned her accolades including a Stylist's Choice Award for Favorite Social Media Educator and Best Vivid Colorist in the World by Glamour.
She has shared education online with her peers for the last 17 years and has gotten the opportunity to travel to 38 countries to educate independently and in partnership with various brands.
Rebecca's mantra is to practice, experiment, invest in education, remain humble and teachable, all while continuing to evolve both personally and professionally.