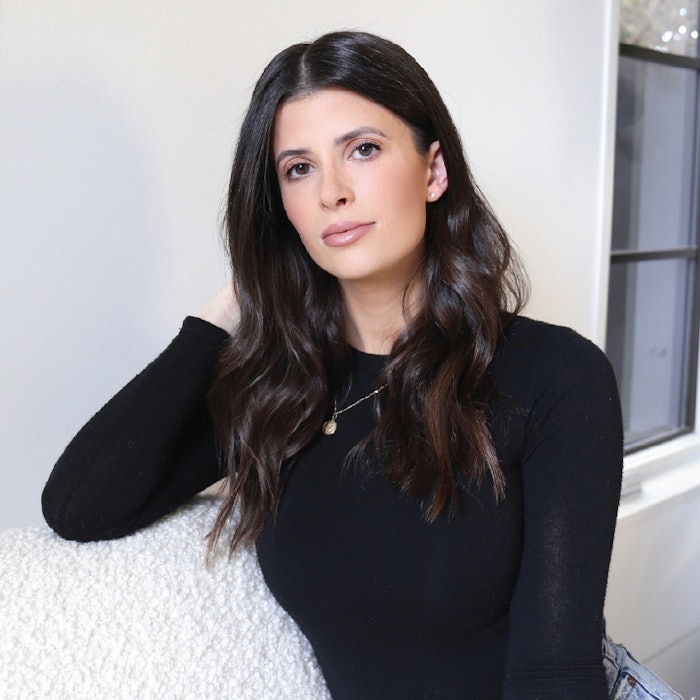 courtesy of Amanda Lee
Mind, Body, Soul
What's inspiring Moroccanoil global color ambassador Amanda Lee.
1. My Clients
From my salon to private house calls to sets to red carpets, I'm so fortunate to work with a wide array of clients—there are so many unique styles, looks, hair types, personalities and requests, and I'm able to draw inspiration from all of these amazing people and their stories.
2. My Family
As a new mom, a whole new world has opened up for me. Waking up to my beautiful son and my little family has made me see the world through a new lens and has inevitably carved a fresh path for my creative mind, which I believe has only made me a better hairstylist.
3. My Colleagues
I call my colleagues my work wives! I am so incredibly lucky to work with a few of the most inspiring women in the world; from some of the top highly skilled hairstylists in the business to successful entrepreneurs, these women exude confidence, style, grace and power. This community drives me to do better in ways I never could have imagined.
4. My Zen
Sometimes a recharge or hitting pause is necessary and thankfully, I live in sunny Southern California, where the ocean is never far. Getting to sit on the beach and listening to the waves is one of my favorite calming experiences. When my schedule permits, a relaxing vacation with my family is also at the top of my list, as it lets me clear my mind and revitalize my creative energy.
5. Health and Fitness
Keeping my body in motion through exercise allows me to stay fresh and energized, plus it lets me connect on an additional level with so many of my clients who share a similar interest in fitness. Even if I don't work out every day, keeping my body and mind in shape helps provide me with the focus and discipline I need to be at my best for my clients.
courtesy of Amanda Lee