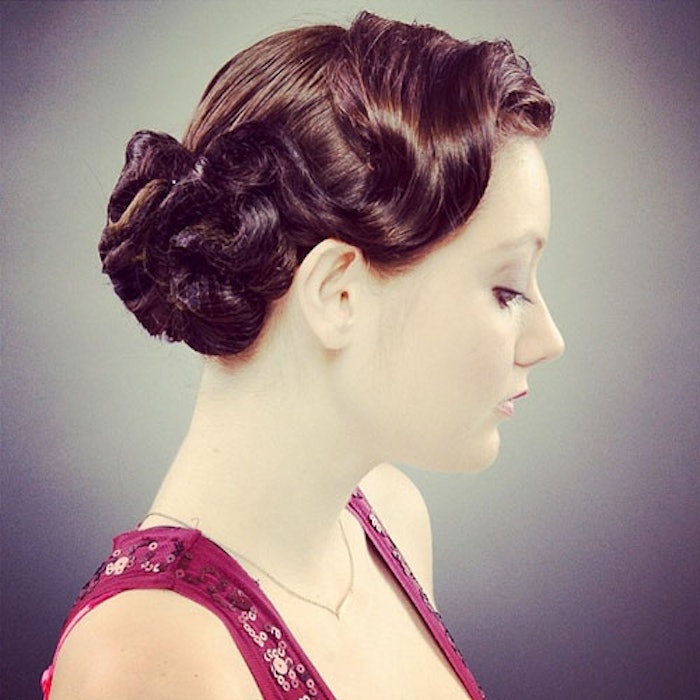 Hair by @ashnick89
Wedding season is officially underway, which means salons are booking up with brides-to-be wanting to look their absolute best for their big day. From romantic, to retro, to timelessly chic, there's an array of bridal hairstyles for your client to choose from, but she still may need a little inspiration. Luckily for her (and for you!) we've got just the thing - our list of 18 beautiful bridal looks straight from the stylists of Instagram!


A romantic, adorned updo by @nicolettagaucihairstylist.
Vintage-modern by @hairbyeleni.
A little loop by @kittensinmittens.
For the off-beat bride - hair by @ashnick89; photography by @liz_besanson_photog.
Complement gorgeous curls with a tiny, sparkly bow, like @hairdeesignstar.
Boho braid by @kittensinmittens.
Classic and elegant by @revivalhairlounge.
For the romantic, vintage-loving bride; hair by @shampooit.
Add an itty-bitty braid, like @hairbyeleni.
Simple and sophisticated by @nicolettagaucihairstylist.
Modernize a classic chignon with braids and twists, like @the_blondologist.
A hint of retro by @salonemagedayspa.
Pair loose, cascading waves with a flower crown, like @shampooit.
An intricate updo by @trasjourney.
Pure romance by @salonnvofwillowglen.
Vintage beauty by @the_blondologist.
For the edgy bride, by @kittensinmittens.