When channeling inspiration for the present-day vision of the brand, Paul Mitchell creative director Lucie Doughty, along with the rest of the artistic team, looked to the company's Hawaiian-steeped heritage. "The indigenous Hawaiian Awapuhi plant extract has always been a key ingredient in our Paul Mitchell history," shares Doughty. "In our latest model collection for the Awaphui Wild Ginger line, we wanted the viewer to feel the tropic origin of the ingredients and be inspired by the luxurious results of the products."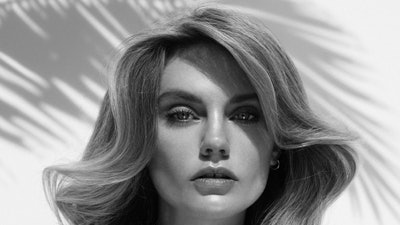 Making Waves
Loose, healthy-looking waves epitomize the effortless-looking glamour that Paul Mitchell's Awapuhi Wild Ginger collection aims to create for its wearer.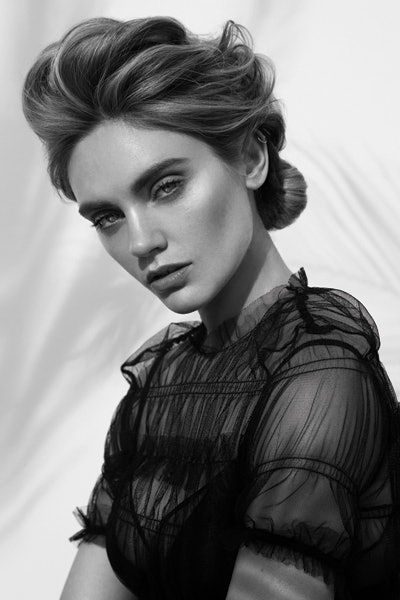 Dressed Up
Elegance need not look fussy: This model's updo evokes a sense of whimsy and young romance.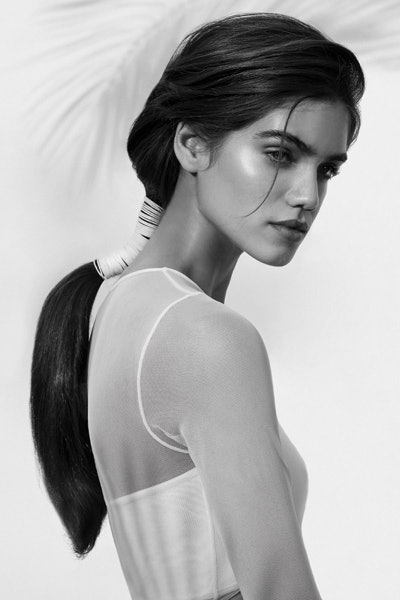 Tied Together
A ponytail is anything but basic thanks to the incorporation of thick string that cinches hair at the nape.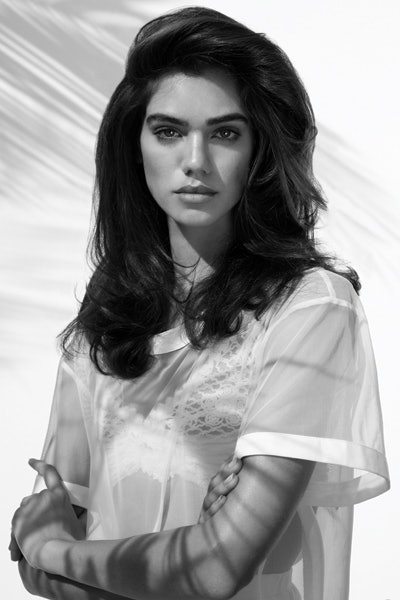 Palm Reader
"When capturing imagery for the shoot, we used Hawaii's renowned palm leaves to create a shadow effect, making for a beautiful pattern that's as fun
as it is sophisticated," explains Lucie Doughty.