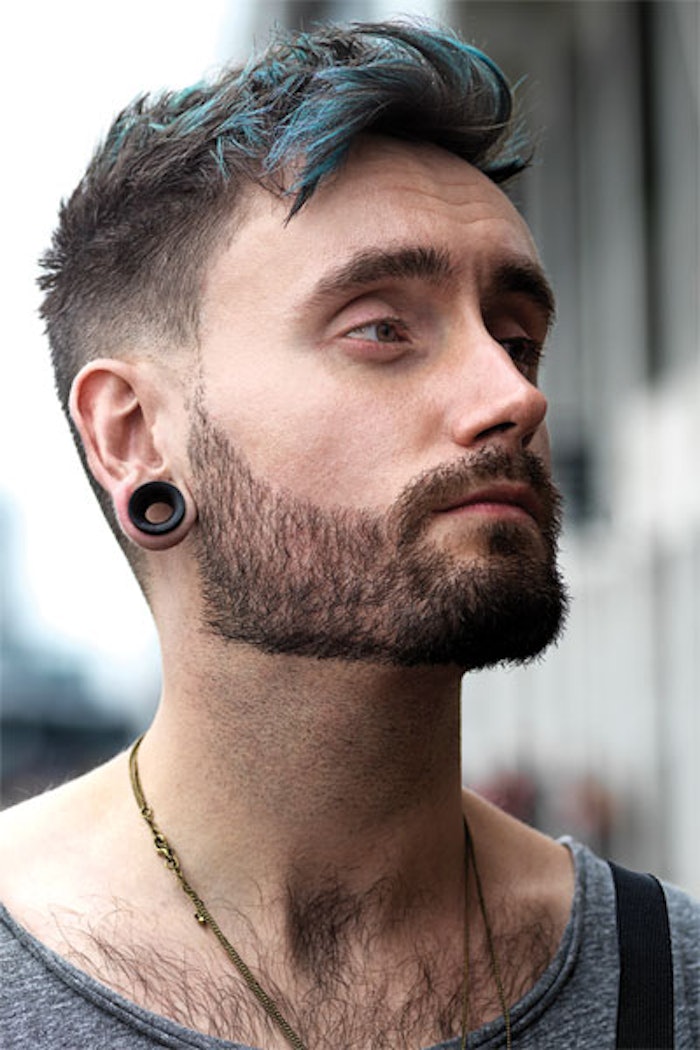 With a history of barbering dating back to 1994 that tends toward classic with a contemporary bent, the Jacks of London art crew wanted to explore the fringes of barbering, where looks lean more extreme yet demand the same studied skill of the most clean-cut hair designs. "Dark London taps into the edgier side of current barbering trends using dark, textured layers and accessories to complement on-trend fades, patterns and colors and really make them stand out," says the team. For them, this descent into darkness allows them to expand their catalog; "it's a chance for our team ... to show off a different side to our brand and our barbers," they relay.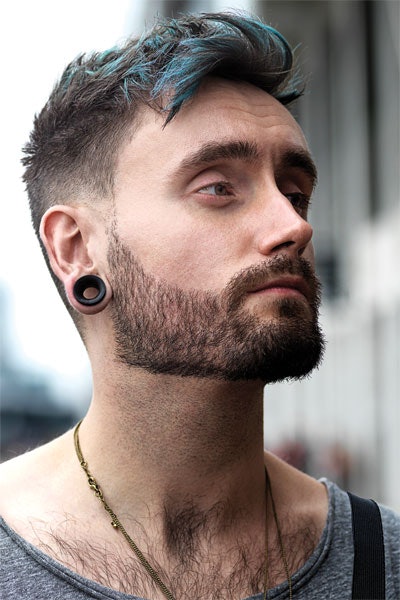 Aqua Man
Artful placement of bold aqua allows straight hair to appear more textured while creating the illusion of movement throughout the style. "As guys experiment more with color, this look shows how the everyday man shouldn't be scared to try something new," the Jacks of London team says.
RELATED: WAHL Professional UK Educator Frank Rimer Creates a 1920s Classic Cut
Message Received
Crafted freehand using a cut-throat razor, the words "Love Yourself" separate a shock of warm auburn hair from a tight fade. The look, created live on stage, gives recognition to both the U.K.'s Mental Health Awareness Week and National Coming Out Day. "In this world, no matter what happens, you must 'love yourself,'" the team says.
RELATED: Dana Hodges Caschetta's Latest Collection Features Androgynous Looks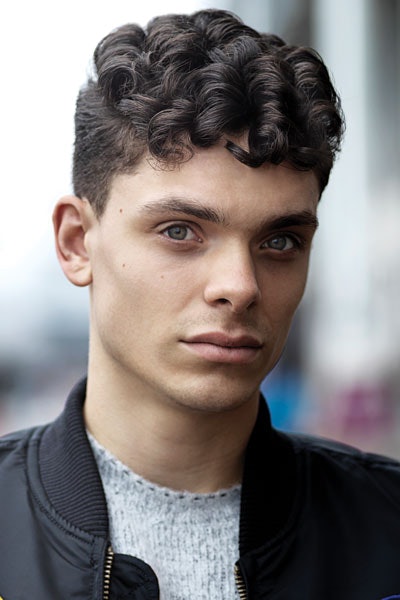 Downward Spirals
"Length and curls are on trend," notes the team. Working with the hair's natural wave, they maintained length up top with a slight graduation on the sides to create overall balance and a masculine shape. To add lift while increasing hold and control, the team applied American Crew Tech Series Control Foam to wet hair followed by American Crew Boost Powder, and then blow-dried in sections with a small bristle brush to fully define each curl. A final application of American Crew Fiber lends each corkscrew a matte finish.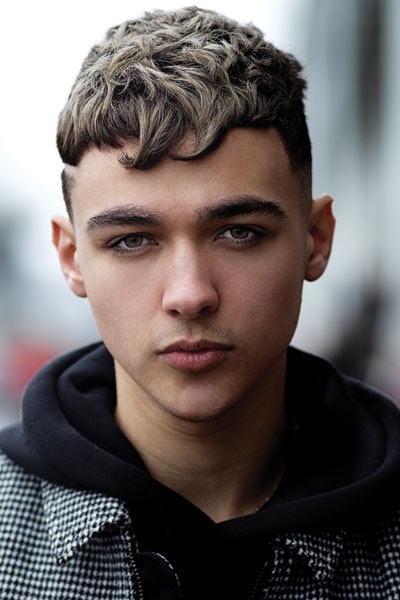 Total Disconnect
A hard cut-out line on one side disrupts a classic skin fade, creating disconnection between the textured top and faded bottom. To further push the envelope, the team cut a "fractured fringe" and accentuated its texture, definition and depth with ash highlights
[Hair: Jacks of London Art Crew; Photography: Emma Lee; Styling: Barry Makariou; Products: American Crew and True Gent]