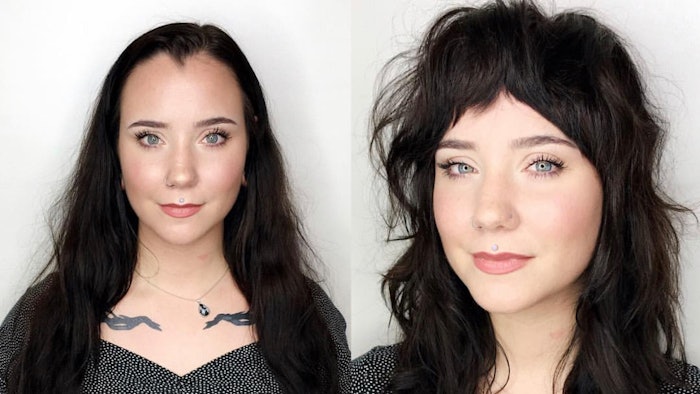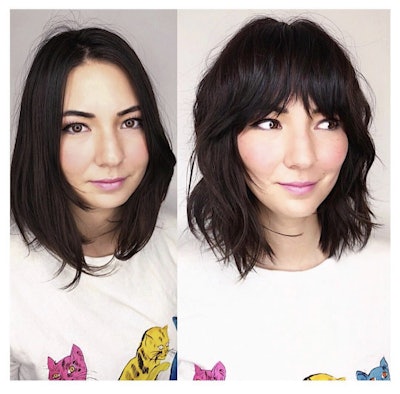 Scroll through your feed and you'll likely notice an uptick in the number of Instagram posts showcasing curtain fringe, disheveled layers and natural texture. Put simply: The shag is back. We spoke with two shag experts—Bree Ritter (@goodbyehorsegirl) of Portland, Oregon, and Jayne Matthews (@jayne_edosalon) of San Francisco—who share their takes on this versatile cut.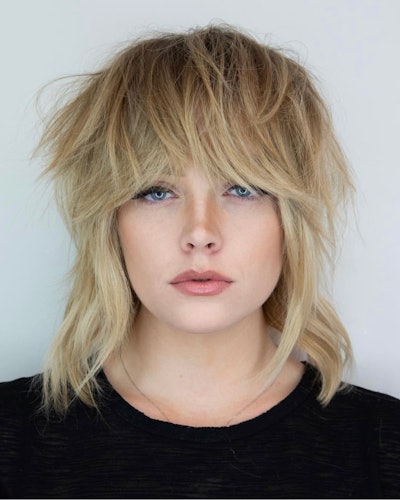 What do your clients love most about shag haircut? 
Bree Ritter: It's just so... easy. I love how a shag looks good on every person, yet each cut looks unique because each client's individual texture and facial features make the cut one-of-a-kind. Most of my clients say they use little to no styling products and let their hair air-dry. I encourage many to wash their hair less often and use dry shampoo and a curl spray to reintroduce natural texture and get that full, lived-in effect. Having the right haircut is such an underestimated luxury.
Jayne Matthews: Most of my shag clients only need to have their hair cut once every eight months. This haircut is the gift that keeps on giving when done properly. It never gets heavy or lumpy because of the way that it's textured when done thoughtfully.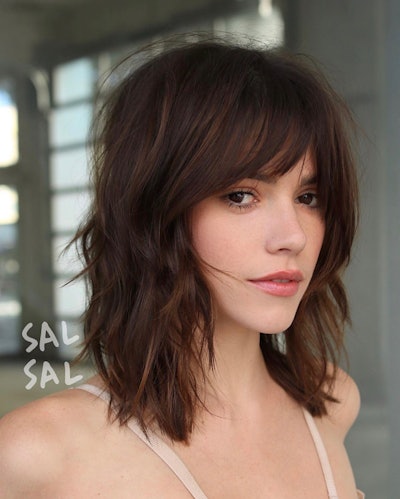 Is the shag a difficult cut to master? 
JM: Yes. It takes being able to read texture and growth patterns in a very specific way. Anyone can cut hair and make it look messy, but being able to have the hair frame the face beautifully and work with someone's natural texture and bone structure takes skill; when you do it right the grow-out will be gorgeous.
BR: For me cutting shags came really naturally—the trick was more about learning how to wield my razor properly without cutting myself. [Laughs] I think once the whole idea behind the haircut clicks, you then get to start playing around with different variations and taking more risks. I can't wait to see more people cutting in this style!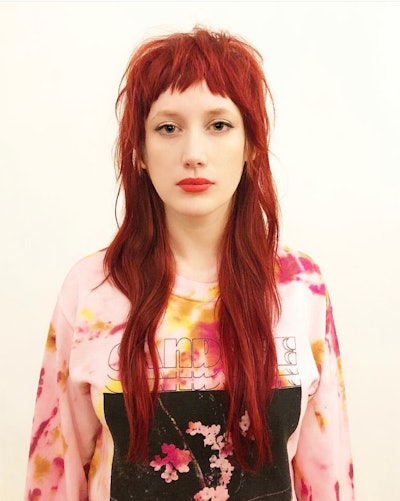 Do you think the shag will continue to gain popularity? 
JM: Yes, I do. It's an incredible haircut for people growing out their hair because it frames the face and makes wearing the hair up look interesting
and adorable. 
BR: Oh, yes, 100 percent. I think shag-style cuts are so classic and natural—they've always been a look that exudes power, confidence and style.