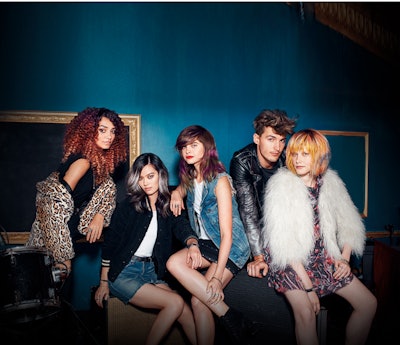 A comprehensive approach to the red-hot new "Strobing" highlighting technique, presented through the prism of a rebellious, rock and roll vibe, forms the concept of
Rock 'N Strobe, a new collection from the artists at Matrix. Exaggerate your free spirit, instead of mellowing it out. Strobe on!
 
Strobing is adapted from the makeup trend of the same name, in which highlighter is placed in key areas—such as cheekbones, eye area or jaw area—to enhance or correct these features.  Hair strobing swaps out highlights for makeup, to put the focus on important features such as jawline, cheekbones and eyes.
The Looks
The collection features five key looks and accompanying how-tos:
1. Full Strobe. Created by Matrix Artists Reinhard Dietrich and Dan CsiCsai, the Full Strobe look illuminates the entire face with multi-dimensional tones placed from eye-level to hair ends.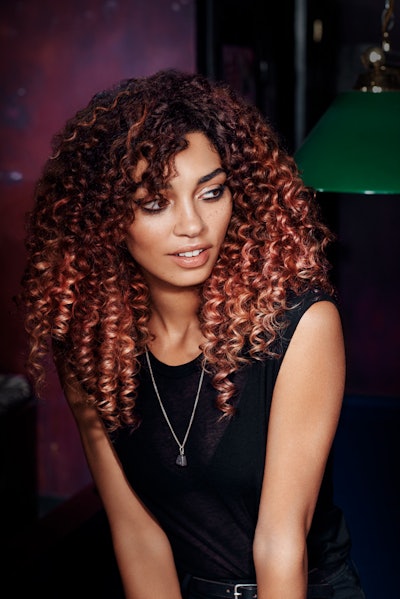 2. Profile Strobe.  Imagined by Matrix Artists Danielle Keasling and Robert Santana, Profile Strobing creates the illusion of length by drawing the eye upward while creating balance throughout.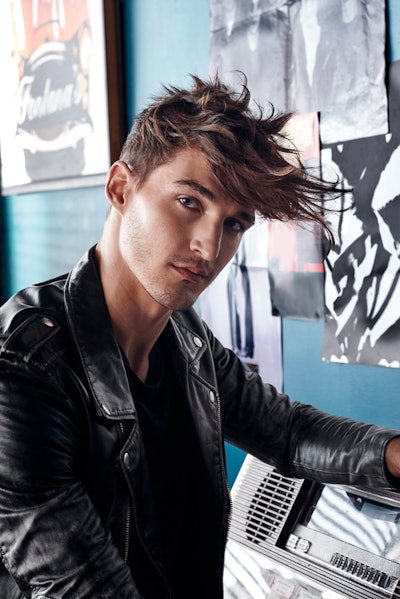 3. Cheek Strobe. Focus attention on killer cheekbones with Cheek Strobe, created by Matrix Artists Christian Chiffi and Mila Belova.  Highlights placed around the center of the face enhance these facial features.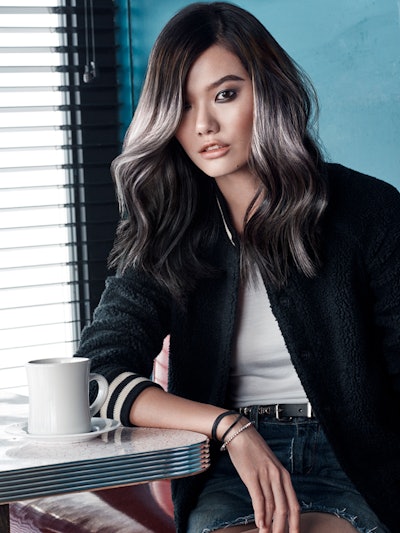 4. Eye Strobe. Eyes pop with highlights that frame precious peepers.  In their interpretation, Artists Jamie Stevens and Steven English opt for a rebellious approach to the Eye Strobe concept with flashes of unexpected color in shades of peach, yellow and indigo.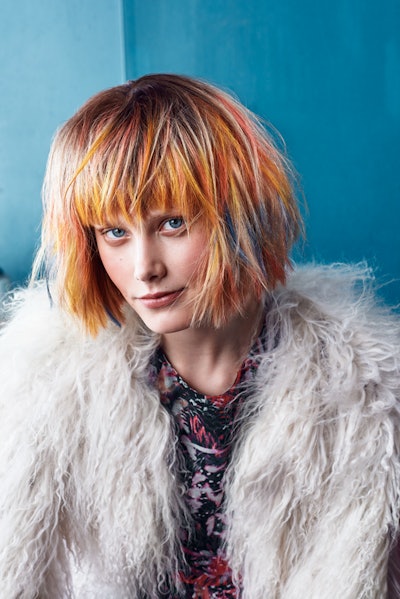 5. Jaw Strobe. Artists Chrystofer Benson and Paul Wilke evoke the appearance of a chiseled jawline with strategically placed highlights in this area.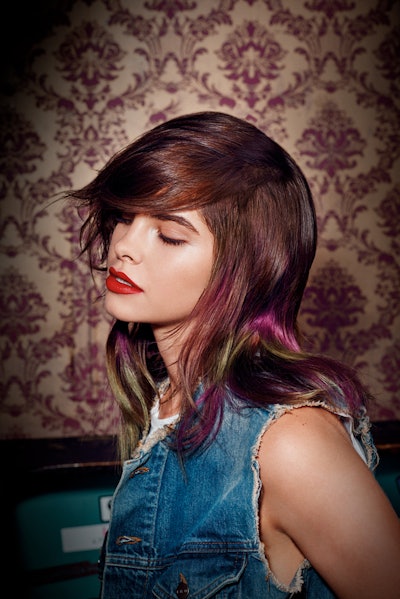 While the Matrix artists chose vintage-rock palettes for their Strobe designs, the beauty of the Strobing concept is that a wide variety of shades—from natural to pastel to vivid—can be used to produce the looks.  According to Benson, every tool in the Matrix color portfolio—including SOCOLOR, COLORINSIDER, Color Sync, Light Master and the new Color Sync Watercolors and High Impact Brunettes—can be incorporated into the concept.  Salon professionals can take advantage of the comprehensive Matrix Education (ME) Technique Book, which breaks down the formulas and how-tos for each look.  There is also a new Rock N-Strobe Look Book & Poster to help colorists share the trend with their clients.
[Images courtesy of Matrix]