On Saturday, October 10, 2015, over a dozen designers - including Lady Gaga's tour costume designer, Perry Meek, Paulina Rubio's tour costume designer, Inoe Vargas, and Mireille Dagher, designer of gowns worn by Taylor Swift, Giuliana Rancic and Gabrielle Union - presented their Spring/Summer 2016 collections to a sold-out crowd during the third annual Metropolitan Fashion Week's closing gala at Warner Bros. Studios in Burbank, CA. Lead hairstylist, Aubrey Loots for Wella Professionals created the gorgeous hair looks worn by the models.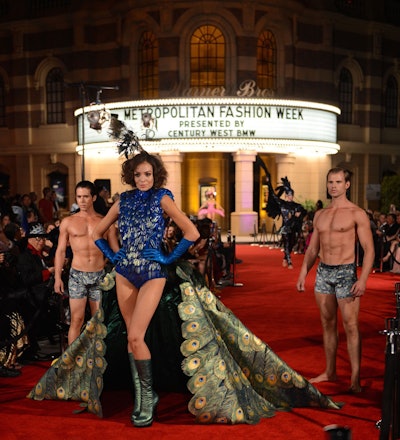 Metropolitan Fashion Week is the only international fashion show that features exclusive, one-of-a-kind designs from both fashion and costume designers. Hosted and produced by TV personality Eduardo Khawam (Telemundo, Univision, WB Network), the show featured an array of stunning looks, including the 50 Shades of Pink show which featured breast cancer survivors walking the runway in stunning blush and rose-colored gowns in honor of October Breast Cancer Awareness Month. After the show, the pink gowns were auctioned off, with proceeds going towards each model's preferred breast cancer charity.
To complement the varied looks presented throughout the evening, Wella Professionals' Aubrey Loots and his Studio DNA Salons team created romantic faux bobs that evoked the image of classic, Old Hollywood glamor. As the night went on, models' hair was loosened to fall in romantic, cascading curls for the remainder of the presentations.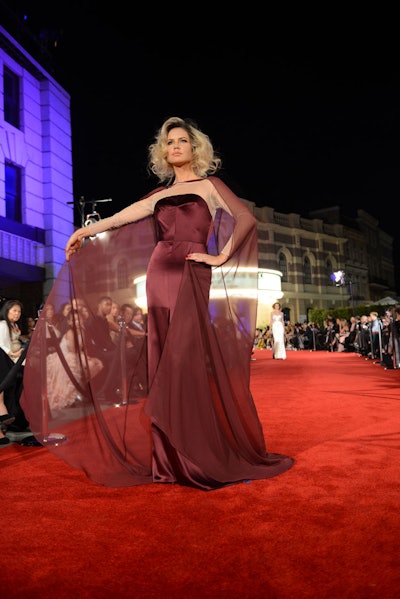 "This years Metropolitan Fashion Week was a huge success," said Metropolitan Fashion Week's host and producer Eduardo Khawam. "The euphoria of the 700 guests and the support of our sponsors made this year's show the best Metropolitan Fashion Week Closing Gala yet. Besides being a sold-out show, we had the privilege of working with some of the best designers in the business. The highlight of the evening was the bravery and grace of our 10 wonderful breast cancer survivors who walked the runway in support of Breast Cancer Awareness Month. We are looking forward to returning to Warner Brothers Studios in 2016 for another successful Metropolitan Fashion Week closing gala and fashion show."
Over 150 one-of-a-kind designs were featured including costumes, red carpet fashion, men's styling and swimwear. Designs featured in previous years shows have been worn by celebrities such as Beyoncé, Britney Spears and Katy Perry. Auction offerings included a private flight from Prestige Private Air worth $10K, a Swarovski necklace and gift certificates/merchandise from Lisa Vanderpump's (Real Housewives) SUR Lounge.
Metropolitan Fashion Week was generously sponsored by Century West BMW, Coca-Cola, Swarovski, The Original Farmers Market, Devotion Vodka, Wella Professionals, Studio DNA Salons and Prestige Private Air.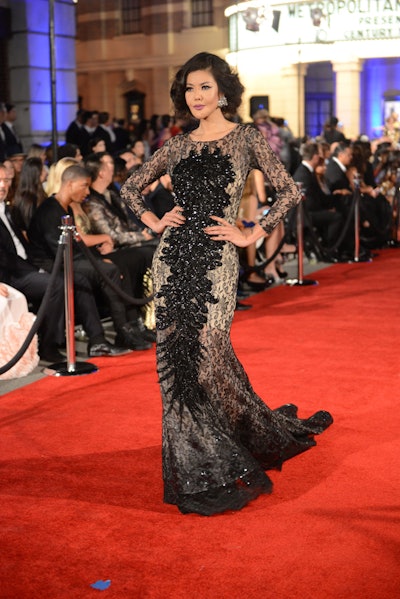 For more information, please visit www.metropolitanfashionweek.net.