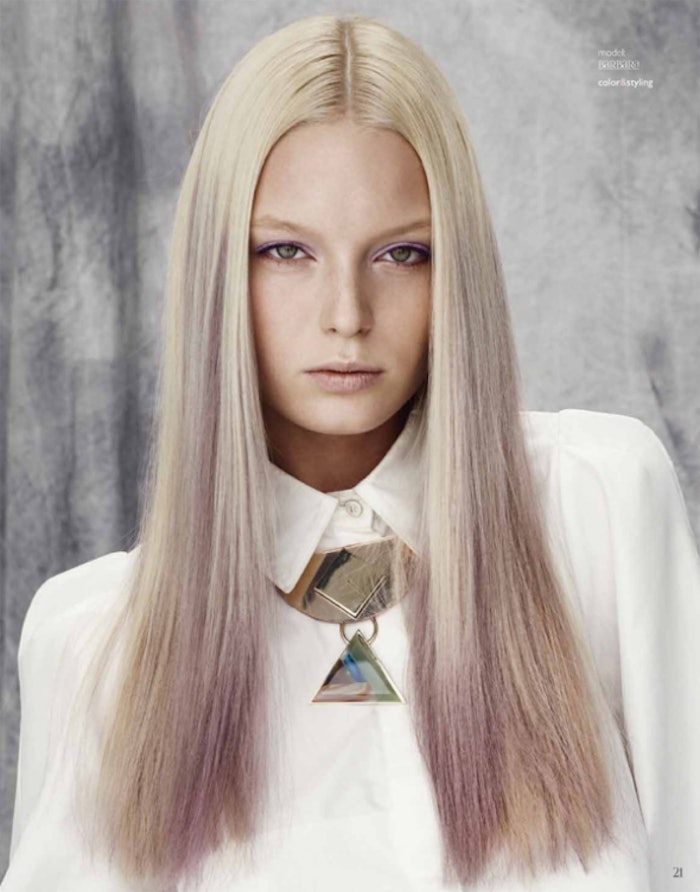 The White Collection from Z.One is a stunning juxtaposition of simplicity and complexity, color and the absence of color, and a feeling of impulse versus rationality, all combined with a delicately subtle, light balance.

The strength of the collection is found in the inherent contradiction between clean-cut and blurred lines, a mix of modern and primitive. With the pull of instinct triumphing over the weight of rationality, the collection works to showcase white as the predominant color for a result that is purely seductive. White, the "colorless color," leaves room for everything else.

Z.One's White Collection aims to prove that "hair styling isn't dictated by mathematics, but by a great ability to create shapes spontaneously by molding technique with creativity." A mix of wild imagination and professional capability gives the cuts and colors that were designed for this collection a captivating uniqueness and a perfect balance of style, elegance and sobriety.
Click through to see the collection!
Credits:

Creative Director Hair Team:
Andrea Brasola  

Hair Team:
Andrea Croci, Bruno Cristina, Rocco Longobardi, Samantha Favretto  

Coloring:
Gianfranco Amello & Technical Team

Photographer:
Kamil Strudzinkski  

Art Direction:
Maja Wiszniewska  

Hair Stylist:
Mimmo Di Maggio

Stylist:
Ivan Bontchev

Make up:
Milena Digerolamo