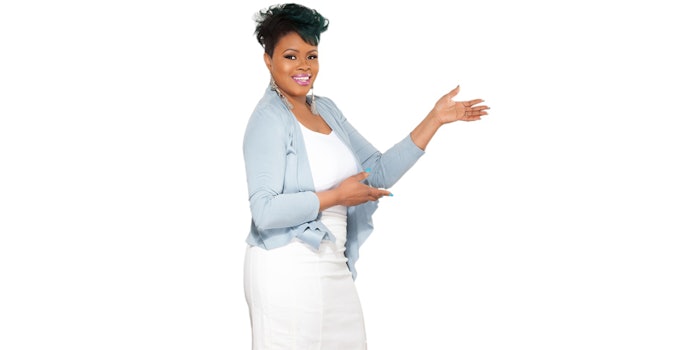 Courtesy of Kolour Kulture
Neal is a veteran hairstylist, as well as a diversity and inclusion activist.
Through the platform, Neal seeks to continue to diversify the pro-beauty industry with technical education for all fabrics of hair.
The Texture vs Race Collaborative will provide education for Black stylists, diversity and inclusion coaching for non-Black stylists, and technical education that spotlights Black artists for all members.
"The salon industry is one of the only remaining institutions that is overtly segregated by race. The concept of 'Black salons' and 'white salons' is so blatant that even our clients are keenly aware of this division. Our culture is rapidly diversifying, but the salon industry's stylists and knowledge remains segregated," says Neal.
The Texture vs Race Collaborative aims to solve the issue of brand availability and education to both Black and non-Black stylists on textured hair, through collaboration and the cross-pollination of knowledge. 
Black artists are highlighted throughout the membership-based platform, which contains three education divisions:
The Texture vs Race Collaborative: General member education library, including classes from "up-n-coming" artists and industry brands on color, cut, styling techniques on all textures of hair, business coaching, and more.
The REPAIRations Division: Provides Black stylists with equitable education from industry influencers and brands, with the mission to educate Black stylists at the same rate as their non-Black peers.
The Allyship Division: Additional education for non-Black stylists on their anti-racism journey who are seeking to create diverse and safer spaces while becoming a better ally. 
Education will be continuously added to the Texture vs Race Collaborative library and made available for all registered members.